Joshua Anthony Gallardo is accused of assaulting his girlfriend.
The El Paso police officer was allegedly drunk at the time.
He has been arrested and placed on administrative duty.
Pasión que Mata is an original podcast from Oyenos Audio. Each episode explores a violent crime, particularly homicides, in which the perpetrator is driven by a sudden strong impulse such as anger, jealousy or obsession. We will delve into how perpetrators confuse obsession with love.
Listen to Pasión que Mata by clicking on the photo
Joshua Anthony Gallardo is arrested for assaulting his girlfriend
El Paso police officer Joshua Anthony Gallardo, 28, was arrested by fellow officers in Texas on charges of physically assaulting and choking his girlfriend following a night out at a bar. The young law enforcement officer had only served for about two years before being placed on administrative duty after this distressing incident of domestic violence. According to the case documents reviewed by MundoNow, Joshua Anthony Gallardo attacked his girlfriend inside his vehicle while driving under the influence of alcohol. To safeguard her privacy, we will not use her name.
The unfortunate incident occurred on the evening of Sunday, July 9, 2023, when officer Joshua Anthony Gallardo and his girlfriend attended a gathering with family and friends to commemorate the first anniversary of the Hispanic police officer father's passing. After consuming excessive amounts of alcohol during the event, the couple decided to head home. The El Paso Police Department's Special Investigations Unit is handling the case.
Gallardo's girlfriend asked him not to drive drunk
Officer Joshua Anthony Gallardo's girlfriend was concerned about his alcohol consumption that night and desperately pleaded with him not to drive his truck. She even offered to take the wheel and asked him to give her the keys, fearing for their safety. However, overwhelmed by alcohol and anger, Gallardo reacted with shouting, pushing, and insults.
In a troubling turn of events, Gallardo forced his girlfriend into the passenger seat of the truck. He then took the driver's seat, but she got scared and opened the door to get out as he sped away, leaving her terrified and stranded without her bag or phone in the middle of the parking lot.
The officer allegedly punched his girlfriend several times
As the girl struggled to decide what to do, Joshua Anthony Gallardo returned to the scene and demanded that she get into the truck. Despite her fear, she decided to get in. At that time she says he began punching and choking her, causing her to gasp for breath multiple times. Throughout this horrifying ordeal, Gallardo continued to drive erratically through the streets of El Paso.
In his intoxicated state, Gallardo even began to doze off while behind the wheel, adding to the already dangerous situation. Terrified, she decided to report her boyfriend.
Gallardo's fellow officers arrested him
At a critical moment, the woman bravely threw herself out of the moving vehicle, evading her boyfriend Joshua Anthony Gallardo, who was too drunk to pursue her. She quickly sought refuge at a nearby fire station and called for help. Paramedics promptly tended to her injuries and contacted their colleagues from the El Paso Police Department (EPPD).
Several EPPD patrol officers swiftly responded to the scene, intercepting Joshua Anthony Gallardo's truck. The young officer was taken into custody and later incarcerated in the El Paso County jail, facing two charges of domestic violence with battery. The EPPD's Special Investigations Unit gathered witness testimonies, corroborating the assault that occurred outside the bar.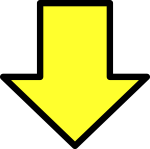 Related post