Jenni Rivera's daughter presented her new shapewear line.
She had a cheeky photo session with other models.
Did she choose models who were less attractive?
Chiquis Rivera gets cheeky when presenting her new shapewear line. Chiquis joined the photo session and the singer proudly showed her assets along with the other models.
However, many were left wondering if the singer chose her fellow models to make her look better. She announced her shapewear line on social media.
Chiquis gets cheeky showcasing her shapewear line
The daughter of the La Diva de la Banda was happy to share the news that she's launching a new line of products. On this occasion, she's presenting a shapewear line, which is scheduled to be released on Friday, May 12.
To announce her new products, she shared a photo session with her followers where she was posing with two other models, wearing the new shapewear and leaving little to the imagination.
Chiquis gets cheeky while presenting her new product
Chiquis Rivera wore a brown bodysuit with black calf-length boots. In one of the photos, she shows off her curves in a thong.
It is not a secret that Chiquis has had a marked change in her physique in recent months, as she is becoming thinner and thinner. Internet users were not completely convinced of the quality of her product because, though it looks great on her, it doesn't have the same effect on the other models.
Users criticize Chiquis' shapewear
Although it is not yet for sale, the shapewear is already being criticized. The launch is set to occur on Friday, and some are excited, while others are skeptical and accuse the singer of using Photoshop.
"And what happened to the lady in white?" "The Photoshop on Chiquis' arm is a bit out of control." "Are they girdles? The one in white doesn't look like it's tight at all." "Well, it doesn't help much then." "Are they girdles?" "Those two not even wearing 20 girdles would look skinny." These are some of the comments on La Lengue Teve's  Instagram post.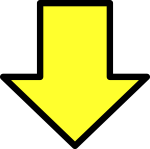 Related post