Chiquis Rivera is criticized for being groped by her boyfriend.
«If she shows it, why wouldn't she let him touch it?»
The Chiquis and Lorenzo Méndez postponed signing divorce papers.
There is no doubt that our beloved Chiquis Rivera doesn't care what people say about her. She has made several things public about her new relationship with photographer Emilio Sánchez, who she started dating after breaking up with her husband Lorenzo Méndez, even though they still have not signed the divorce papers.
However, it is clear that Chiquis and Emilio like to have fun and are not afraid of what people will say. Recently Jenni Rivera's daughter posted a video on Instagram where she showed almost everything in a mini dress.
He grabbed Chiquis's rear end
In an Instagram story, Janney's boyfriend, Emilio Sanchez, shared a photo of the banda singer's butt while grabbing it with one hand. The singer's boyfriend wrote 'Heavy', implying that his girlfriend is gorgeous.
Emilio has not left Chiquis alone at all, since he has accompanied her on each of her Abeja Reina Tour 2022 performances. Chiquis was recently performing in Los Angeles and between applause and shouts, Emilio also showed her off on social media. (VIDEO) Filed Under: Boyfriend Chiquis Rivera grabs her butt
Criticism rains down on Chiquis
Instagram followers of La Lengua TeVe saw the video of the Quiero amanecer con alguien singer and criticized her. One user said, «How vulgar.» Other people said that they already know what Chiquis is like… «If she shows it, what does it matter is she lets him grab it?"
"How disgusting, and also her music." "I don't know what is worse, this or that she doesn't know how to sing." Jenni's daughter has been receiving a lot of criticism in recent days because, as we mentioned before, she also shared a very risqué video where she showed her entire rear end. But in the end, Chiquis doesn't pay attention to criticism and continues to show off her voluptuous figure. Filed Under: Boyfriend Chiquis Rivera grabs her butt
The meeting in court to sign divorce papers was postponed
Regarding the matter of the divorce of Chiquis and Lorenzo, a few days ago it was announced that the hearing to sign the papers was postponed. It turns out that on Friday, April 22, Chiquis Rivera had another hearing in a Los Angeles courtroom to continue her divorce from Lorenzo Mendez. Just after seeing each other at the Latin AMAS, where it seems that the singer dedicated a song to him, they had an appointment with the judge.
According to Univision, neither Lorenzo nor his lawyers appeared at the Superior Court of Los Angeles so the divorce process could not continue and he received a fine for the fault. After everything that has been said, it seems that he doesn't want to divorce Chiquis, although he says that she's the one who is putting up obstacles. Filed Under: Boyfriend Chiquis Rivera grabs her butt
The post Chiquis Rivera's boyfriend grabs her butt and calls her «heavy» appeared first on Mundo Hispánico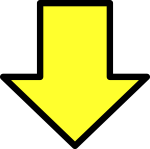 Related post