What are your favorite Oscar Isaac movies?
We delve into the actor's best roles.
Learn more about the Star Wars star.
You may know Oscar Isaac from his role in the Star Wars franchise, but his journey to fame is a story worth telling.
Starting from humble beginnings, he's climbed the ranks to become one of Hollywood's most versatile actors.
Whether it's a small indie film or a blockbuster like Star Wars, Isaac shines in every role.
Learn about Oscar Isaac's captivating career, from indie projects to intergalactic stardom.
1. The early years: Finding his footing
Oscar Isaac was born in Guatemala but raised in Miami, Florida.
Even in his early life, Isaac was drawn to the arts, particularly music and acting.
Although he initially focused on his band, Isaac soon realized that acting was his true calling.
He then attended the prestigious Juilliard School, setting the stage for a career in film and television.
2. Breaking into indie Films: A stepping stone to fame
Oscar Isaac's initial foray into acting was in independent films, including Balibo and The Nativity Story.
These roles allowed him to showcase his talent and range as an actor, earning him critical acclaim.
The indie scene served as a launching pad, leading him to more prominent roles.
Little did he know, these experiences would pave the way for the big leagues.
3. Oscar Isaac movies: Inside Llewyn Davis
The role that truly put Oscar Isaac on the map was his performance in Inside Llewyn Davis by the Coen Brothers.
Playing a struggling musician, Isaac delivered a performance that was both poignant and nuanced.
The film brought him widespread recognition and several award nominations.
It became evident that Oscar Isaac was not just another actor; he was a force to be reckoned with.
4. The Star Wars saga: Becoming a household name
Joining the Star Wars franchise as Poe Dameron was a turning point in Isaac's career.
Suddenly, he was a part of one of the biggest movie franchises in history.
It was a role that would shoot him to instant stardom, his face now recognizable around the globe.
Yet, despite the fame and fanfare, Isaac remained grounded, bringing depth to a role that could have been merely one-dimensional.
5. Diverse roles: From Ex Machina to Dune
While many actors might have been typecast after such a high-profile role, Oscar Isaac continued to diversify his portfolio.
He starred in critically acclaimed films like Ex Machina and A Most Violent Year.
Isaac demonstrated that he could be a sci-fi hero in one movie and a cunning businessman in another.
With the release of Dune, Isaac added yet another feather to his cap, proving his ability to seamlessly adapt to different genres.
6. Master of mini-series: Show Me a Hero and Scenes from a Marriage
Apart from movies, Oscar Isaac has also dabbled in television, delivering award-winning performances.
He took on the role of a beleaguered mayor in Show Me a Hero, for which he won a Golden Globe.
More recently, his performance in Scenes from a Marriage alongside Jessica Chastain has garnered high praise.
These mini-series roles further underscore his range and versatility as an actor.
What Oscar Isaac roles are on the horizon?
Oscar Isaac's journey from indie films to Star Wars stardom is nothing short of inspiring.
He's shown us that with talent, versatility, and a dash of luck, you can rise to the top of Hollywood's A-list.
Isaac isn't just a Star Wars hero; he's a master of his craft, willing to take risks and venture into unknown territories.
As fans, we can only sit back and enjoy the ride, eagerly awaiting his next captivating performance.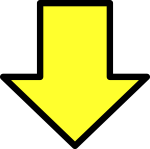 Related post