Try these 5 DIY fall home decor ideas now!
Revamp your home on a budget.
You don't need to be an artist to give your house a fresh look.
Autumn is more than a season — it's a feeling.
With these five DIY fall home decor ideas, you can effortlessly transform your living space into a cozy and inviting retreat that reflects the beauty and warmth of the season.
Let your creativity flow and enjoy the process of crafting your unique autumn aesthetic. Happy decorating!
Introduction to autumn aesthetics
Autumn is a season filled with vibrant colors, crisp air and a sense of warmth. It's a time when many of us feel the urge to transform our homes to reflect the changing season.
Embracing autumn aesthetics means incorporating the natural beauty of fall into our living spaces. From the rich hues of falling leaves to the coziness of soft blankets and candles, the autumn vibe is all about comfort and serenity.
And the best part? You don't have to spend a fortune to capture the essence of this beautiful season. With some creativity and a few basic materials, you can create stunning DIY fall home decor.
Here, we'll explore five simple yet elegant ideas to help you transform your home into a cozy autumn retreat.
DIY fall home decor: Fall leaf mason jar candle holder
One of the easiest ways to bring the autumnal atmosphere into your home is through candles, and you can make them even more special with fall leaf Mason jar candle holders.
Start by collecting beautiful fall leaves, either real or artificial. Using Mod Podge, glue them to the outside of a Mason jar, creating a layer of vibrant autumn colors.
Allow it to dry, then add a tea light or votive candle inside the jar. The flickering candlelight will shine through the leaves, casting a warm and welcoming glow.
Place them on your dining table, mantle, or windowsill to enjoy a delightful ambiance. This simple yet elegant decor captures the essence of fall, creating a cozy atmosphere that's perfect for those chilly evenings.
A pumpkin vase centerpiece is fabulous DIY fall home decor
A pumpkin vase centerpiece is a unique and festive way to delve into DIY fall home decor. Start by choosing a medium-sized pumpkin, either real or faux.
Cut off the top and scoop out the inside if using a real pumpkin. Paint the outside in a color that complements your home decor, such as gold or soft white.
Once dry, place a container filled with water inside the pumpkin, then arrange fresh fall flowers like sunflowers, mums, or dahlias. You can add sprigs of berries or twigs for a rustic touch.
Display this stunning centerpiece on your dining table or coffee table for a splash of autumn elegance. It's a fun and creative way to bring the beauty of the season into your home.
3 more DIY fall home decor ideas: Acorn garland • Cozy knit blankets • Fall wreaths
For more DIY fall home decor inspiration, consider crafting an acorn garland by stringing painted or natural acorns along a piece of twine. Hang it across your fireplace or around a doorframe for a subtle touch of fall charm.
If you love knitting, cozy knit blankets in rich autumn shades like burgundy, mustard or burnt orange can add warmth and texture to your living room.
Don't forget about the classic fall wreath! Using a simple wreath form, attach leaves, pinecones, and other autumn elements to create a welcoming piece for your front door. Whether you're a seasoned DIYer or just starting, these projects offer something for everyone.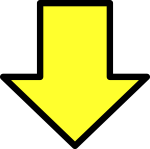 Related post