10 arrested after drug ring busted in Boulder, Colorado.
Only four of those arrested are facing narcotics charges.
Six suspects are still at large.
A four-month investigation by the Boulder County Drug Task Force  ended with the identification of 16 suspected drug dealers. Ten suspects were arrested and they seized 30 pounds of fentanyl and 25 pounds of methamphetamine, valued at about $600,000.
Authorities are looking for six others involved. The raids and interrogations took place in Boulder County, Colorado. Authorities hope to cut down on the distribution and consumption of narcotic substances in the area
Seven search warrants were also executed
Most of the arrests were made on May 12. Seven search warrants were also executed in Boulder County and the Denver metropolitan area.
The ages of the 10 detainees range from 20 to 36 years. Only one woman was arrested, the other nine were men. It is presumed that they all belong to the same drug ring.
Only four face narcotics charges
Only four of those arrested are facing narcotics charges, while five others are also facing charges of attempted kidnapping, robbery and aggravated motor vehicle theft.
The officers indicated that eight of those apprehended were also charged with violating the Colorado Organized Crime Control Act.
Authorities have not released names of the other six suspects
The Boulder County Sheriff's Office reported, through a statement, that 30 pounds of fentanyl, approximately 124,000 pills, including M/30 "blue" pills, M/30 "rainbow" pills, and blue «Versache» pills were seized in the raids, as well as 25 pounds of methamphetamine which included 2.5 pounds of heroin and 0.36 pounds of cocaine.
The agents indicated that they will not release the names of the other six defendants until the arrests are made. The photographs of the seized drugs passed into the hands of the District Attorney, Elisabeth Scanlon. It is unknown if they will be granted bail.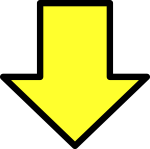 Related post