What's your boss' zodiac sign? Probably a Scorpio, a Leo or a Sagittarian. According to an analysis by Dadaviz, of the 195 heads of government around the world, Scorpios account for more leaders than any other zodiac sign. In fact, Scorpios make up nearly 12% of all government heads, including Australian Prime Minister Tony Abbott and Iranian leader Hassan Rouhani. The good news is that presidential hopeful Hillary Clinton also happens to be an intense Scorpio leader. But if you're a Virgo, you're least likely to sit in power, sorry about that.
The Daily Mail reported that Leos (think President Barack Obama or Bill Clinton) and Sagittarius leaders (think Winston Churchill or Josef Stalin) ranked second with 18 world leaders. While Gemini saw the fourth most heads of government with 17, followed by Cancer with 16 (think George W. Bush or Angela Merkel). Aries, which is said to be enthusiastic, and Pisces, thought of as an idealistic sign, made up the middle of the pack, with 15 world leaders each. Aquarius and Capricorn each had 14 world leaders, despite previously boasting presidents George Washington, Abraham Lincoln and Franklin Delano Roosevelt. Let's look at what it is about the top 6 ranking zodiac signs that make them natural leaders.
 Scorpios, The "Oldest Souls"
According to the Psychic Guild, Scorpios are reputed to be the most powerful sign of the zodiac. Many astrologers call this the sign of the «oldest souls.» Scorpios are known for their calm and cool outward behavior, and by their mysterious appearance. People often say that Scorpios are fierce, probably because they're so well-versed in the rules of the universe. They are also excellent leaders because they are very dedicated to what they do.
Leo The Strong
Anyone who's seen The Lion King knows why Leos are so darn charming. The star experts at Café Astrology point to the fact that throughout history, "the lion has symbolized sovereignty, rulership, and courage." Leos, like lions, are thought to be strong leaders. They generally have a regal quality to them, and possess a noble manner that is hard to miss. Hear them roar!
Sagittarius, The Ultimate Optimist
While happy-go-lucky Sagittarians may not strike you as typical boss-type, this freedom-loving, philosophical sign is the ultimate cheerleader. Their simplicity and honesty are qualities that set them apart from all other signs. They have this inborn quality of optimism that all leaders need. No matter how adverse the situation is they will always try to look at the positives and move on. This quality makes them great bosses and motivators.
Gemini, The Curious Delegator
Coming in fourth are the endlessly curiously and intellectual Geminis. According to Monster.com "they are basically the types who enjoy being part of a team and sharing experiences on an equal level. Gemini bosses are very good at delegating authority and relying on a few capable employees to oversee the activities of their company."
Cancer, The E.Q. Genius
Cancers in power are said to be intuitive and imaginative leaders.  Monster.com says that Cancer bosses are extremely particular about how things are done. Cancer bosses can be very demanding, albeit in a low-key manner. They expect their employees to understand their wishes and even to anticipate them. It is not so much rules and orders that count most for Cancer bosses, but the fact that everyone is on the same emotional wavelength.
Aries, The Demanders
Aries leaders are pioneering and enthusiastic and are described as born leaders: "there will be little doubt as to their wishes concerning the direction the group should take. Explicit, clear and demanding, these fiery individuals will ask for every ounce of commitment and energy their employees can muster, and then some," says Monster.com. So do yourself a favor and be nice to your boss today. It's in the stars.
The post Zodiac Leader: Why these signs are natural leaders and similar to your boss appeared first on Hispanic World.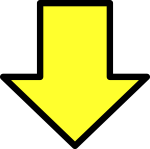 Related post