Where is Marlene Calderón now?
Ellas Soy Yo, Gloria Trevi is a huge success.
Marlene's story comes out.
Without a doubt, the series Ellas Soy Yo, Gloria Trevi is a major success. Viewers want to know more about everything that happened during that time.
In addition to the singer's authorized version of the story, Raquenel Portillo, also known as Mary Boquitas, has a podcast about it.
However, the book that unveiled the entire Trevi Andrade clan scandal was 'La Gloria por el Infierno' by Aline Hernández.
Few remember that Karina Yapor also released her book called 'Revelations: My Bitter Experiences with Gloria Trevi, Sergio Andrade, and Mary Boquitas'.
The mystery surrounding Marlene Calderón
One of the people from the series who has captured people's interest is Marlene Calderón.
It should be noted that when she was just 13 years old, she was invited by Aline Hernández to work with Gloria Trevi as a backup singer.
At the time, she never imagined the hell she was about to experience, with Sergio Andrade as the main person responsible.
The music producer abused her on multiple occasions and she subsequently became pregnant while still a teen.
«I was the official backup singer»
After regaining her freedom following accusations of kidnapping and aggravated rape, Marlene gave an interview.
This was one of the few times that the former backup singer spoke about her experience with Gloria Trevi and Sergio Andrade.
«My parents were very excited. I arrived to work as Gloria's backup singer, and I was always the official backup singer,» she told journalist Adela Micha.
Marlene Calderón also revealed that the music producer «clipped her wings» because she recorded an album that was never released.
Marlene suffered terribly
In August of last year, it was reported that Marlene Calderón's son, Orlando, had passed away. He was  just 16 years old.
It is worth noting that he is not the son she had with music producer Sergio Andrade. The former backup singer never revealed the cause of his death.
Gloria Trevi offered her condolences to Marlene, indicating that there was no bad blood between them.
Additionally, social media users offered their condolences, even though she has been out of the public eye for years.
Why did they conceal people's identities in Ellas Soy Yo?
One aspect that cannot be ignored, and has not been well-received by fans of the series, is that many of the characters in Ellas Soy Yo have pseudonyms.
In the case of Marlene Calderón, there was much confusion, as her character on the show is named Gladys and aspects of her life are different than Marlene's.
In other words, the story combined personalities into fictional characters like Gladys for the sake of the plot.
Regiomontana actress Evelin Álvarez, who won Miss Nuevo León 2019, plays Gladys in the series.
Where is Marlene Calderón now?
As mentioned earlier, Marlene Calderón has stayed out of the public eye for years, unlike other personalities depicted in the series.
Among them, Karina Yapor, Aline Hernández and Mary Boquitas — all connected to the Trevi Andrade clan — are still living public lives.
According to Univision, the former backup singer was working as a Zumba instructor in 2014.
With the success of the series Ellas Soy Yo, it is expected that she will eventually give an interview or speak out on social media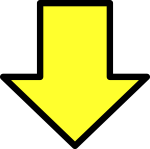 Related post