A Walmart employee in Louisiana quits her job over the store's intercom loudspeaker system.
The video of the resignation was posted on social media and has quickly gone viral.
"I am tired of the constant smoke selling. This company treats its older employees like shit," said the former store employee.
A Walmart employee quit her job in the most unexpected way possible. A Louisiana woman filmed and posted on  social media her resignation from the well-known chain of stores and criticized the company through the business's intercom system, WBRZ reported.
In a video just over a minute long, young Beth McGrath criticized the managers of the Walmart store in Carencro, Louisiana in front of all the customers who were doing their shopping.
Walmart Employee Quits Over Public Address System
Photo: Facebook
In the video posted on Facebook that has accumulated more than 132,000 views so far, McGrath shows how through the store's speakers he said that he had worked there for almost five years.
"I am tired of the constant sale of smoke. This company treats its older employees like shit ***, «McGrath said in the video. In addition, the former Walmart employee assured that the store manager was a «pervert» and criticized the other managers for the treatment they give their coworkers.
Walmart employee accused her manager of «pervert»
Photo: Facebook
"It's a shame that you all treat your employees the way you do. I hope they don't talk to their families the way they talk to us, "the woman said through the store's public address system.
McGrath ended the video of his resignation by praising some of his fellow associates and saying that «Walmart doesn't deserve them all.» "Don't be afraid to speak your truth, even if he knocks you down first. Thanks guys, "McGrath said in another video posted on his Facebook account. To see the video of the resignation press HERE.
The post Walmart Employee Quits Her Job Through Store Speakers (VIDEO) appeared first on Hispanic World.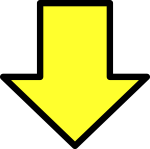 Related post