Sad news in the fashion world.
Nineties supermodel Tatjana Patitz has died.
She was only 56 years old.
Supermodel Tatjana Patitz has died. She is mainly remembered for appearing in the video for the song Freedom by singer George Michael along with other nineties supermodels like Cindy Crawford, Linda Evangelista, and Christy Turlington. She was only 56 years old.
Tatjana's agent confirmed the news, which was shared by various media outlets, including Vogue magazine. She was one of the best known faces in the 1980s and 1990s. «I never sold my soul,» she said in a 2020 interview in the middle of the COVID pandemic. May she rest in peace.
Tatjana Patitz's last Instagram post
On the verge of reaching 100,000 followers on her official Instagram account, where she presented herself as a mother, model and lover of animals and nature, Tatjana Patitz shared just over 800 posts. Her last was on the 26th of August and it was a couple of photographs of her dogs Matilda and Gatsby, for National Dog Day.
Fans of the supermodel, who possessed a unique beauty and penetrating gaze, said their last goodbyes upon learning of her passing: «We will miss you.» «Rest in peace, I can't believe it.» «Have a good trip to the other side.» «What sad news.» «She was one of the best and had the most unique beauty of all… I adored her.» «Rest in peace, but why?»
More about Tatjana Patitz
Born on May 25, 1966 in Hamburg, Germany, Tatjana Patitz had an Estonian mother and a German father. According to Telecinco, she and her family moved to the town of Skanor, in Sweden. In 1983, when she was just 17 years old, she participated in a modeling contest in Stockholm, where she won thethird place.
Tatjana is known for working closely with photographers Herb Ritts and Peter Lindbergh. It could be said that Lindbergh, as claimed in Vogue, is the «fairy godfather» of Tatjana's career. He who photographed her for "White Shirts: Six Supermodels, Malibu" in 1988, and again for the January 1990 supermodel's cover of British Vogue.
She was one of Vogue editor, Anna Wintour's favorite models
Renowned photographer Nigel Baker said that Tatjana Patitz possessed an exoticism and emotional range that set her apart from her peers, while Grace Coddington, the former creative director of Vogue, saw her as «one of the original supermodels and a must-have seasoning on the catwalk.»
Anna Wintour, editor of Vogue, declared that she had always been one of her favorite models: "Tatjana was always the European symbol of chic, like Romy Schneider-meets-Monica Vitti. She was far less visible than her peers—more mysterious, more grown-up, more unattainable—and that had its own appeal," she said. Until her unexpected death, Tatjana Patitz campaigned for causes related to ecology and animal rights.
"Tatjana found no work for a year"
Following her death, Vogue remembered supermodel Tatjana Patitz  in several ways. The magazine noted that she did not become a star quickly and didn't book a job for a year. Unlike several of her colleagues who decided to settle in New York or Paris, she chose California.
"People always said that I looked special; that I didn't look like anyone else. And I was going to make it because of that," she said in an interview for a 1988 Vogue article entitled: 'Tatjana: The Million-Dollar Beauty'. In 2004, she gave birth to a boy named Jonah who she described as «her source of happiness».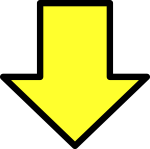 Related post