Rosie Rivera defends her husband.
She says he made a mistake.
He was accused of stealing from Jenni's estate.
Faced with the accusations made by her nieces and nephews in January, Rosie Rivera came to her husband's defense and said that he made «a mistake.»
The sister of the Diva de la Banda said that she takes responsibility for what her husband did and said that she spoke to her lawyers.
In an interview with Sale El Sol, she said that the issue was resolved quietly in 2016.
Chiquis and Johnny Rivera confirmed what their uncle did seven years ago.
Rosie Rivera said her husband made a mistake
In an unexpected turn of events that unfolded earlier this year, Rosie Rivera broke her silence in the face of accusations from her nieces and nephews.
After eight months, the businesswoman finally spoke about the situation regarding her husband, Abel, and theft at Jenni Rivera's company.
«Things did happen that, when you are the boss, you take responsibility,» Jenni Rivera's sister said in an interview with Sale El Sol.
«Someone did (make) a very big mistake, and when that happened, I faced it, at that moment I called the lawyers…»she said.
What happened?
During a frank and emotional conversation, Rosie Rivera did not hesitate to take responsibility for the acts committed by her husband.
«My husband made a very big mistake,» confessed Rosie Rivera, who is also a singer.
During the interview, Rosie explained that, in light of the accusations, she immediately made the decision to call her lawyers to talk about the issue.
«I say it with all due respect because I honor my husband and he already paid for this mistake in 2016, and it seems a little unfair to me that he has to continue paying for it,» she added.
Why did Abel steal from Jenni's company?
The interview also allowed Rosie to address the concerns of fans of the Rivera family, explaining that her husband was struggling with addiction.
«He had a problem with gambling, so there was a situation where he used money that he shouldn't have used,» said Jenni Rivera's sister.
Rosie's decision to speak publicly about the situation and defend her husband demonstrates the importance of unity and forgiveness in the midst of adversity.
«I didn't know, as soon as I found out we faced it,» the singer confessed. The theft from Jenni's estate caused a major controversy when it came to light.
Rosie Rivera defends her husband: 'It hurt me a lot'
Rosie Rivera has taken a brave step by speaking openly and honestly about the allegations involving her husband and nephews.
«It hurt me a lot, it still hurts me,» Rivera confirmed, opening her heart to Sale El Sol, about the incident that contributed to her leaving the company.
Jenni Rivera's sister spoke about the difficult process of dealing with the accusations and the havoc it caused in her marriage, since she decided to separate from her husband for a while.
«Our marriage fell apart for a while. «I left him, I kicked him out of the company,» said Rosie Rivera, talking about that difficult episode.
Rosie Rivera breaks her silence
Rosie Rivera's confession about what happened was surprising to many, since she hadn't spoken publicly about the situation before.
«All the actions that had to be taken were taken, but in silence because there is no need to shame a man who made a mistake,» she concluded.
According to her statements, the problems between her husband and the nephews date back to 2016, but instead of airing them publicly they decided to deal with them privately.
She stated that, despite past problems, her husband had demonstrated genuine change and a desire to amend his wrongs.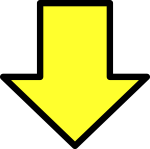 Related post