Raúl de Molina takes leave from the program.
Lili Estefan regains her health.
A personal dream trip for Raúl.
Univision's iconic entertainment show, 'El Gordo y la Flaca', has seen a series of changes in recent months.
These shifts have kept their audience on edge, especially since some were related to the health of Cuban host Lili Estefan.
Now, the program's co-host, Raúl de Molina, has announced his temporary departure.
This news emerges just a week after the emotional celebration of the program's 25th anniversary.
Raúl de Molina is temporarily absent
Additionally, De Molina recently celebrated a significant personal achievement: his remarkable weight loss.
Health concerns for the hosts of 'El Gordo y la Flaca' have been a recurring theme lately.
Lili Estefan, adored by viewers, encountered a series of health challenges that sidelined her for a month.
However, her courageous recovery and comeback to the show were met with enthusiasm by her fans.
Raúl de Molina leaves: Reveal the reason
Thankfully, Lili Estefan is now receiving treatment and on the path to full recovery.
Amid the prevailing concerns about the hosts' health, Raúl de Molina decided to take a brief hiatus from the program.
De Molina shared the news on his social media, expressing his excitement for the upcoming opportunity.
Joined by his wife, Mily De Molina, Raúl is set to embark on a journey to a destination he's always yearned to visit but hadn't had the chance to explore until now.
A long-awaited and shared journey
News of his departure was met with mixed feelings among his followers.
On one hand, many lamented his temporary absence from the show, as his charisma and energy are pivotal to the success of 'El Gordo y la Flaca'.
However, many were relieved upon learning the reason behind his hiatus.
His brief leave isn't due to health issues or conflicts, but rather the pursuit of a personal dream.
That's what he announced!
Raúl de Molina, known for his passion for travel and adventure, shared his excitement on Instagram:
«We're heading to a place where we've only ever visited the airport during a layover, a place we're unfamiliar with,» began the host.
«We'll be arriving in just under 26 hours, with two layovers from Miami.»
«It's a country I've longed to visit for quite some time. It holds significant importance in its region and constantly operates under the watchful eye of a major global power,» he disclosed.
Uncertainty grows
The mystery surrounding his travel destination has piqued the curiosity of his followers, and guesses about the exact location came pouring in.
Destinations such as New Zealand, Russia, Taiwan, Thailand, Dubai, and Australia are among the speculated places.
This uncertainty has only heightened viewers' intrigue, and they'll be eagerly awaiting to find out where this much-anticipated trip takes him.
In his absence, 'El Gordo y la Flaca' will continue to deliver top-notch entertainment to its viewers.
Lili and Raúl, the best chemistry on television
The show has been a staple for fun, celebrity news, and exclusive content over its 25-year history.
The dynamic between Raúl de Molina and Lili Estefan has been pivotal to its success.
Fans will be keen to see how the show progresses without one of its leading hosts during this hiatus.
Let's hope that in the days to come, the beloved host will unveil the long-anticipated travel destination he's set to visit.  (TO SEE THE VIDEO CLICK HERE)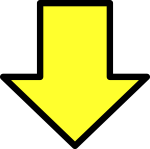 Related post