With all the damage we cause our hair by simply blow drying it, coloring it, and exposing it to the sun and chlorine in the summertime, one of the easiest ways of caring for it daily is using sulfate free shampoos. What are sulfates? Sulfates, or Sodium lauryl sulfate (SLS), are an anionic detergent found in most personal care products such as soaps and toothpastes. Sulfates are used because they cut through grease, they're an inexpensive ingredient, and they produce suds.
Most consumers believe that this foaming effect means the product is doing its job of cleaning. But the fact is, sulfate-harboring shampoos often strip hair of its essential oils and even strips away pigmentation from hair dye. Celebrity stylist, Riccardo Maggiore, told Woman's Day that "many shampoos that contain foaming agents like ammonium lauryl sulfate, ammonium laureth sulfate or sodium lauryl sulfate are harsh and drying to the scalp. So you should stay away from those shampoos."  If you can't find a sulfate-free shampoo, sodium laureth sulfate is a gentler agent, as well as TEA lauryl or laureth sulfates, which are also good picks. Here are 10 reasons your hair will thank you for picking yourself up some sulfate free shampoos today.
1. Less Chances of Scalp Irritation
Why sit there and scratch your scalp at that business meeting when you no longer have to? Several studies have shown that sulfates irritate the skin and participants in these studies, who have used shampoo without sulfate, found that the irritation was visibly reduced.
2. Increases Moisture Retention
Natural cleansing agents gently clean the strands without stripping their moisture, which helps reduce breakage and shedding. Usage of Shampoos with sulfate only weakens the hair over time.
3. Maintains Hair Color
After all that money you've put into your hair color or an expensive Keratin treatment, don't go throwing it all away by using a sulfate riddled shampoo. Using a shampoo without sulfates doesn't strip pigmentation of the follicle strands and helps you retain color and keratin process much longer.
4. Retains Hair's Natural Oils
Hair follicles work to maintain oil in our scalps, otherwise our hair would look dry, brittle and unmanageable. By avoiding the oil-stripping properties of sulfate shampoo your hair will begin to look like it did at your sweet sixteen party.
5. Prevents Scalp from Chemical Absorption
SLS agents allow toxins  to penetrate the scalp, so when you use products with both SLS and other chemical toxins and preservatives, you are inviting these other toxins to more easily penetrate the skin and enter the blood stream.
6. Soft on Allergies and Eczema
Dr. Rebecca Baxt, a New York-based dermatologist, believes that people have become more aware and rightly concerned about the effects of all of these chemicals and recommends switching to a sulfate-free formula if you have allergies or eczema.
7. It Reduces Hair Loss
According to the National Toxic Encephalopathy Foundation, poor rinsing with sulfate shampoos leaves SLS deposits in your hair follicles and these deposits penetrate your scalp and corrode the hair follicle, causing hair loss.
8. Protects the Environment
Not only will you love your hair more sans the sulfates, but Mother Nature with love you, too. Sulfate-free shampoos are more environmentally friendly compared to those with harsh cleaning agents and synthetic additives.
9. It reduces Gray Hair
sulfate shampoo. Gray hair is a common problem triggered by the presence of sulfates in shampoos, which also happens to be an ingredient that's present in detergents as well.
10. Shampoo Without Sulfate Protects the Eyes and Gums
Due to its irritating qualities to the eyes and other sensitive membranes, the chemical is not allowed as an ingredient in baby shampoo. Studies have shown that SLS can also cause gum irritation as well. Say no to SLS.
The post Hair Care: 10 Reasons to Use Sulfate-Free Shampoo appeared first on Mundo Hispanico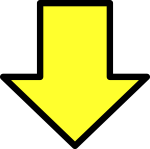 Related post