Niurka does something unexpected at a nightclub appearance.
The Cuban star lifts her dress and shows what's underneath.
"Enjoying a very good party."
Cuban star, Niurka Marcos is in the eye of the hurricane after being caught on social media doing something unthinkable. The actress was enjoying a pleasant night of drinks with her friends in a club when she got saucy.
The Cuban beauty shared a couple of videos on her Instagram account, where you can see she's in a nightclub. In the clip, Niurka is seen dancing exuberantly in a flirty white dress.
Niurka lifts her dress in the middle of the club
The incident occurred in a nightclub in the city of Monterrey, Mexico. Hundreds of her Instagram followers were left speechless when the Televisa actress showed her attributes. Once again she demonstrates that modesty does not suit her.
It is worth mentioning that the Japi San Pedro club been promoting the Cuban star's appearance at the club on social media for several days. And it was this Friday when Niurka raised spirits in the nightclub, showing her beauty as she always does.
Niurka shows her attributes at the club
As already mentioned, the mother of Romina Marcos decided to set the scene with an exotic dance in front of fellow partiers who were enjoying Niurka's view. On Instagram, she shared some videos where she shows how everyone is having a good time with her.
She was dancing and enjoying a pleasant night wearing a tiny white dress that left little to the imagination. Her dancing lifted everyone's mood as she showed off her attributes to the entire audience.
She shamelessly does the unthinkable
At 54 years old, the Cuban star showed that age is just a number. She was dancing up a storm with the energy of a woman half her age. She even took the opportunity to take some pictures with her fans who were very happy to see Niurka putting on a show.
"Enjoying a very good party in @japisanpedro with music from my personal friend @Gloria Trevi !!!" Niurka captioned one of her videos. There was a moment when the actress demonstrated her flexibility and raised her leg as high as possible, showing what was under her dress, further animating the environment.
«The most beautiful in the universe»
Immediately, internet users began to react to the Cuban's post. Many mentioned how nice it would be to spend a night in a club with Niurka. "Unique, incomparable, Goddess, the most beautiful in the universe … You are beautiful, good people and intelligent I love you," said one user.
"Everything she does, she does it with all conscience to have fun." "Well. Everyone has fun as they want. But it was not necessary." "It would be marvelous to see you in a club… I did dance with you." "I would like to have a bit of that attitude," were some of the comments from the followers. Filed Under: Niurka lifts club dress. TO SEE THE VIDEOS CLICK HERE .
The post Niurka Marcos lifts her dress and lets people touch her in a club (VIDEO) appeared first on Mundo Hispanico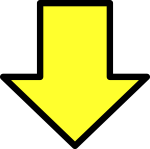 Related post