La Raza Fest Atlanta 2023 featured numerous bands.
MundoNOW was present at the incredible celebration.
Thousands of people attended.
More than 40,000 people gathered in the Gwinnett Place Mall parking lot to enjoy an authentic Mexican party at La Raza Fest Atlanta 2023. Organized by La Raza 102.3/107.1 FM and La Mega 96.5, this event stood out for the participation of renowned groups who delighted everyone there with their music.
MundoNow was also present, providing the audience with numerous surprises and the opportunity to participate in an exciting contest.
La Raza Fest Atlanta 2023 featured numerous bands
The main stage became the epicenter of the celebration, where the crowd was able to enjoy the performances of outstanding musical groups.
From the vibrant rhythm of La Zona X to the talent of Los Guapangueros Diferentes, Boyz of Cumbia, Javier Ríos Jr. and La Gran Herencia, Tapy Quintero and Senda Norteña, each artist performed on the grand central stage, sharing their music with the enthusiastic audience.
MundoNow was at the celebration
The festive atmosphere was not limited only to music. MundoNow was an integral part of the festival and offered a tent full of surprises for all attendees.
Among them, it highlighted a photobook where people could take photos and participate in an exciting contest. The prize: a party day at the spectacular event hall The Great Ivy Point.
The event was a huge success
La Raza Fest 2023 proved to be much more than just a festival. It was an event where music, culture and fun united to celebrate Mexican heritage and bring the community together. With more than 40,000 people present, it left an indelible mark on the memory of all those who enjoyed the authentic Mexican fiesta.
This festival not only provided entertainment, but also highlighted the importance of keeping cultural traditions alive and strengthening community ties. La Raza Fest Atlanta 2023 was a showcase of the richness and pride of Mexican culture, as well as a platform for talented artists to shine and share their music with a passionate audience.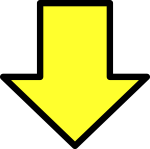 Related post