Galilea Montijo has a new love!
He's a Spanish model
The pair was recently caught kissing.
Galilea Montijo proudly shows off her new relationship with Spanish model Isaac Moreno, who currently resides in Mexico.
Love has once again found its way into Montijo's life after her divorce from Fernando Reina, her husband of 11 years.
The Hoy host is also a mother to an 11-year-old son named Mateo, who she shares with Reina.
Montijo, now 50 years old, is embracing her new romance with Moreno, who is 37.
Isaac Moreno: The new man in Galilea's life
Following the conclusion of her hosting duties on La Casa de los Famosos México, Galilea Montijo went on vacation with her new man.
The pair packed their bags and headed to an exclusive resort on the island of Holbox in Quintana Roo, Mexico.
Exclusive images shared by Despierta America captured a passionate moment between the couple, as they were kissing and embracing in a private pool at the Aldea Kuká resort.
The couple faces criticism
Instagram users did not hold back their opinions, sharing mixed reactions to Galilea Montijo's new relationship.
«Don't fall too hard; these guys are opportunists who go wherever the money is,» cautioned one user.
«Enjoy now, but don't cry when your bank account runs dry,» quipped another.
«How quickly the pages turn. Good for her. Now we all know about him because of her,» commented another follower.
Galilea Montijo's divorce
Galilea Montijo and Fernando Reina were once considered one of the most stable couples in the Mexican entertainment industry.
However, in March 2023, Montijo surprised Hoy viewers by announcing her abrupt separation from Reina.
The couple had been married for 11 years and and share a son, Mateo Reina Montijo.
Montijo's divorce announcement came around the same time as her friend Andrea Legarreta's separation from singer Erik Rubín.
Isaac Moreno is much younger than Galilea
Isaac Moreno, a Spanish model residing in Mexico City, has found himself entwined with Galilea Montijo's life.
At 37, Moreno is considerably younger than Montijo, and he is also a father to an 8-year-old child named Timothy.
Well-known in the modeling industry, Moreno is represented by prestigious agencies such as Elite Miami.
Despite his established modeling career, some of Montijo's fans suspect that Moreno might be taking advantage of their relationship.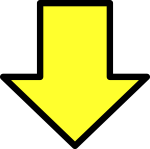 Related post