Father Alberto Cutié has surprising news about his marriage.
The former Catholic priest's marriage caused a scandal.
Cutié celebrates his 14-year-marriage.
Father Alberto Cutié, a beloved figure in the Hispanic community in the US, caused a major scandal when the former Catholic priest was caught kissing a woman, whom he later married. Despite the controversy surrounding his decision, it is important to note that he had the right to marry within the religion he practiced.
Now, after 14 years of marriage to his wife Ruhama, Father Alberto is back in the news, perhaps shedding light on his current situation.
Father Alberto sparks controversy again
Father Alberto, uses Instagram to share his faith and connect with his supportive followers, despite the unconventional aspect of being a married priest. Recently, he shared a series of images of his wife Ruhama.
The photos include a picture of their wedding day and a more recent image of them receiving a blessing. In the accompanying description, Father Alberto wrote: «Today we thank God for our 14 years of marriage and of so many blessings… My love, I love you more every day."
Netizens comment on Father Alberto's post
The series of photographs shared by Father Alberto sparked a range of reactions and comments from people on social media. «Please, what religion does Father Alberto have?» «Congratulations, may God always take care of your home. You are an example for many, a living testimony that when love comes from God, it prevails!» «Aren't you supposed to never get married?» «Father Alberto… I'm sorry, I'm not ready to see this yet… I always admired you. My religious upbringing was very strict… The Catholic, Apostolic and Roman Church to which you belonged does not allow me…»
To further ignite the discussion, Father Alberto posted additional photos where he is seen in his cassock at the altar, holding hands with his wife and kissing her in the presence of another priest. This particular display of affection caused an uproar in the comments.
Did Father Alberto make people uncomfortable?
More people joined the comments section criticizing Father Alberto his marriage: «Celibacy does NOT exist, and they cannot fulfill it, because it's a merely human norm, leaving aside what is established by God.» «Catholic celibacy is not endorsed by the Bible, it is a norm imposed by men. If you read the Bible you will see." "Celibacy exists throughout the Apostolic and Roman Catholic Church, the fact that some do not comply with it is different."
The comments did not stop: «I'm glad that you have changed all that ridiculous celibacy! Congratulations!!» «The most important thing is that there is fidelity and respect and that they have God in their hearts.» «Thousands of blessings may this beautiful union always walk hand in hand with God.» «What better teaching than leading by example. Happy family, God bless you,» wrote other followers of Father Alberto.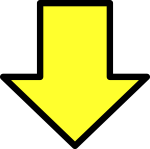 Related post