Camilo Lara talks about A Million Miles Away.
He worked on the film's soundtrack.
He gave an exclusive interview to MundoNOW
In an exclusive conversation with Camilo Lara, MundoNOW had the honor of delving into his creative world and his work on A Million Miles Away.
Camilo Lara is a prominent Latin American musician, composer and producer.
Originally from Mexico, Lara's name resonates in the music industry for his contribution to various projects.
The Instituto Mexicano del Sonido (IMS), Boom Segundo, Compass and Mexrrissey are just a few examples.
Camilo Lara is a multifaceted artist
Lara's genius is not just limited to music, as he has left his mark on film, television and video games.
Camilo Lara is a multifaceted artist who has explored and experimented with various musical genres throughout his career.
Lara has proven to be a tireless creator, always in search of new sounds and artistic expressions.
He has also left his mark on television series such as Californication, Scrubs and Breaking Bad.
A moving life story
This film, directed by the talented Alejandra Márquez Abella, is inspired by the life of NASA flight engineer José Hernández.
The story follows Hernández's amazing journey, from his humble origins in a rural town in Michoacán, Mexico.
José reaches the impressive heights of the International Space Station, located almost 200 miles above the Earth.
Camilo Lara's music plays a fundamental role in the film
Lara's music plays a crucial role in the film by creating the atmosphere and adding to the emotion of the story.
In Lara's own words, music is not simply a soundtrack, but an emotional accompaniment to the scenes.
He sees music in cinema, not only as a decorative element, but as a component that deepens the viewer's experience.
Camilo Lara shared with us is his deep connection with Mexican music.
Camilo Lara pays tribute to immigrants
Despite his foray into electronic music and other genres, Camilo Lara's music is always a tribute to his Mexican roots.
His collaboration with traditional musicians has enriched his work and has allowed him to keep one foot in his Mexican roots and his cultural identity.
In A Million Miles Away, traditional Mexican music is intertwined with the exciting narrative of Jose Hernandez.
The film not only tells the story of a man who reaches for the stars, but also pays tribute to immigrants.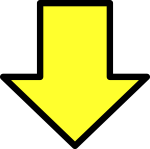 Related post