What are air signs and what are their personality traits? 

What does it mean to be an air sign? 

Learn all about Aquarius, Gemini and Libra characteristics.
What are the air signs' personality traits? Zodiac signs are divided into four elements: water, earth, fire and air. The air signs correspond to the spring season and include Aquarius, Gemini and Libra.
But what are the characteristics of the air signs? According to astrology, they tend to have outgoing personalities and enjoy communicating and connecting with people, adapting to their environment to create better experiences that benefit everyone. Find out more about these signs!
What are the air signs?
The air signs are linked to the spring season and they include: Gemini, Libra and Aquarius. These three zodiac signs are known for their critical eye and their ability to empathize, making them great communicators.
These are three signs that usually seek careers in communications and research, since they are the first to observe reality from a critical but empathetic perspective, which allows them to propose solutions that make life easier for all people.
Gemini
Commonly, Gemini has been associated with a volatile, somewhat hypocritical personality, but in reality this is not the case. People born between May 21 and June 20 are highly empathetic beings who are good listeners and give unconditional support, although they are reluctant to commit or give all of themselves to just one person.
In general, this air sign is guided by a need to learn and live unique experiences that convey peace, emotion and lots of fun. Family is one of their biggest priorities and they will do everything to keep their closest ones happy. In the workplace, they are empathetic leaders who carry out tasks with organization and efficiency.
Air signs: Libra
Do you know a Libra? Surely you have noticed that their life is governed by the search for justice, balance, harmony and peace. Honesty and openness are two characteristics that define them and help them achieve their goals.
When an argument occurs, Libras tend to look for the most effective way to solve the problem, listening empathetically to all parties involved. They will take the time to choose their words and be fair to avoid hurting anyone's feelings.
Aquarius
This air sign is usually a free spirit, guided by an artistic sense. Their emotions are close to the surface and they have an intense need to help others. Optimistic and dreamy, Aquarians can be somewhat impulsive when making decisions, but their intentions will always be based on doing good.
Intellect is a trait that guides those born under this sign. Their actions are ruled by honesty and that is why they choose their friends carefully. You will almost never see this sign sharing the table with people who they don't find interesting or feel a genuine connection to.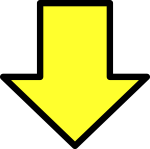 Related post