Adolfo Ángel's relationships.
His famous girlfriends and past romances.
Los Temerarios' farewell tour.
With the announcement of their farewell tour, Los Temerarios have been the talk of the town.
One topic that always comes up in relation to the group is the romantic history of Adolfo Ángel, also known as El Temerario Mayor.
It's no secret that the band's greatest hits are his creations, but who did he dedicate them to?
Here, we present the famous girlfriends, at least those we know of, who have been linked to the keyboardist.
Verónica Castro was the 'woman of his dreams'
The first prominent figure that comes to mind when discussing Adolfo Ángel's relationships is his ex-girlfriend, Mexican actress, singer and host, Verónica Castro.
Many still remember when he declared his love for her on live television and sang the song 'La Mujer Que Soñé'.
Although it was thought that the couple would make it to the altar despite their age difference, their relationship soon came to an end.
Furthermore, it's believed that the song 'Mi Vida Eres Tú' performed by Gustavo Ángel, was also dedicated to 'La Vero'.
Adolfo Ángel's relationships: Opposites attract
Alessandra Rosaldo, who is now married to Mexican actor and comedian Eugenio Derbez, was also once Adolfo Ángel's girlfriend.
The lead singer of Sentidos Opuestos and El Temerario Mayor met at a nightclub in Mexico City when he was 23, and he was 31.
Unfortunately, the relationship lasted no more than a year and a half, as Adolfo was rumored to have been unfaithful with actress Chantal Andere.
In an interview, Alessandra revealed that she learned about this affair from a showbiz magazine.
«I have the utmost affection for him»
Another famous figure among Adolfo Ángel's relationships is the actress and singer Mariana Alejandra Seoane García.
It's worth noting that they began dating before she became well-known and they were seen together at various events.
Three years after their split, the leader of Los Temerarios took charge of producing her debut album. 'La Niña Buena' was in good hands.
«I can honestly say that I will love him in a very special way for the rest of my life because he's a great man. The truth is, I have nothing to hide,» she once said.
Chantal Andere responds to rumors she had an affair with Adolfo
Following Alessandra Rosaldo's revelation that Adolfo Ángel had been unfaithful to her with Chantal Andere, the actress wasted no time in responding.
Although she never mentioned the names of either party, she made it clear she was referring to them.
«You all know that I never get involved in gossip. It wasn't me, I mean, I didn't date him. We knew each other, but that's it.»
It has also been rumored that Ninel Conde had a relationship with the musician, but neither of them has confirmed this.
The mother of Adolfo Ángel's children
To conclude the list of Adolfo Ángel's relationships, we introduce Gabriela Ghilino, who was his wife and the mother of his three children.
According to Telediario, this was the most stable relationship the leader of Los Temerarios had up to that point.
The couple divorced in 2010, and all that is known is that Gaby received a portion of the musician's assets.
With the band's farewell tour, it's likely that we'll discover who currently has the heart of the renowned composer.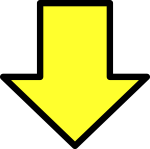 Related post