Learn about 4 athletes who went on to become actors. 

What sports did they play and how did they become famous? 

Find out what the transition from sports to Hollywood was like for these stars.
Meet four athletes who became actors! A life of fame and fortune does not always begin in Hollywood. For some celebrities, sports provided a starting point to to move into a completely new career in the public eye.
These four actors started their careers away from the cameras and focused on entertaining through their athletic talent. Today many of them have received more recognition as actors thanks to their charisma and acting ability.
4. Athletes turned actors: Dwayne 'The Rock' Johnson
Although he is known today as an actor, for a long time Dwayne 'The Rock' Johnson, cultivated a career as a professional wrestler in the WWE. He quickly became a popular personality, leading to television appearances.
For Johnson, sports have always been a tool for self-improvement, but also a way to connect with his audience. For many years, he played football, even winning an NCAA Championship in 1991 when he was playing for the University of Miami. Years later, his first foray into the cinema meant a before and after in his career, and he is currently one of the most sought after actors in Hollywood.
3. Athletes turned actors: John Cena
Long before becoming an actor, John Cena also cultivated an impressive career as a professional WWE wrestler in the WWE. He was one of the most popular fighters who cultivated a large fan base.
His career began in 2002 and, in addition to winning several world championships, Cena found another passion, acting in several blockbuster movies and television series, especially in the action-comedy genre.
2. Terry Crews
Terry Crews is known to most as a successful actor but before appearing on television series and in movies, he was a professional football player in the NFL, playing for teams like the Rams, the Los Angeles Lakers and the Philadelphia Eagles.
In 1997, Crews decided to pursue a career in show business. As an actor, he showcased his comedic talents in series like Everybody Hates Chris and in the movie White Chicks. In recent years, he won the hearts of the public by playing Sergeant Terry Jeffords, in the acclaimed series Brooklyn 99.
1. LeBron James
Many athletes-turned-actors retired from their sports careers before turning to Hollywood. However, basketball player Lebron James, has managed to juggle both careers, appearing in comedies.
Typically, the talented athlete appeared in comedies or projects with a sports theme. As he looks to retire from the NBA, James could have a future in acting.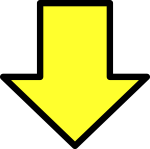 Related post