The entertainment industry, in Hollywood and around the world, sets standards of beauty that, in many cases, lead to a relentless search for perfection with the help of surgery.
One way to achieve it is through cosmetic procedures, a seemingly permanent solution that sometimes doesn't go as planned. Here are 12 celebrities who regret plastic surgery.
Linda Evangelista
Recently, the Canadian former model and actress, Linda Evangelista, revealed some news about why she'd been out of the public eye on social media. A bad plastic surgery procedure had left her «disfigured.» Evangelista underwent a process called CoolSculpting, which resulted in a condition known as paradoxical adipose hyperplasia. This causes the deposits of localized fat that harden over time. Given this, Evangelista has said she's been extremely depressed and plans to take legal action against the surgeons who performed the procedure.
Lin May
Lin May is a Mexican starlet who was born in Acapulco, Guerrero. She rose to fame in the 70s, gaining popularity that led her to try to achieve eternal youth through plastic surgery. Lin May's process was long and painful, because, subjected to show business pressure, she agreed to facial injections. Later, she learned that she had been injected with cooking oil. It caused serious and irreversible damage to her face.
Actress Tori Spelling
The 90210 star went through a period of great fame thanks to the hit series, in which she played Donna Martin. However, the cost of fame negatively affected Spelling, who reported felt extremely insecure about her looks. Given this, she decided to have a breast enhancement, which she regretted when she became a mother, since it negatively affected her ability to breastfeed.
Chrissy Teigen
Chrissy Teigen is no stranger to plastic surgery. Recently, the author and influencer had an eyebrow transplant. However, the surgery she regrets is her breast augmentation. Just this year, Teigen decided to make public her reasons for removing the implants, saying that she wanted to feel more comfortable in her own skin.
Heidi Montag
Heidi Montag, star of the reality show, MTV's The Hills, underwent more than ten cosmetic surgeries at the age of 23, when she was at the peak of her career. Montag is definitely a celebrity who regrets plastic surgery. She says that it was overwhelming and that no one prepared her for the psychological and physical changes she went through, as well as for the pain from the surgeries.
Sharon Osbourne
Sharon Osbourne has stood out for her work on the The Talk, and for her media appearances as a result of her marriage to singer Ozzy Osbourne. In 2016, she admitted to having undergone a third surgery to achieve a younger looking face. To her surprise, and despite the fact that it was a routine surgery for her, the result was not what she expected. From then on she decided that she would put a stop to all cosmetic intervention.
Kathy Griffin
Kathy Griffin has always been known for being transparent and honest about all aspects of her life, but perhaps one of the most impactful was the liposuction she underwent years ago. The poor result of the surgery made the comedian reflect on the reasons that led her to make such a decision, reaching the conclusion that her followers never cared about her weight or her appearance. She says, she will never undergo a procedure like that again.
Jamie Lee Curtis
Jamie Lee Curtis has been one of Hollywood's leading spokespeople when it comes to challenging beauty standards that denigrate a woman's appearance as she reaches a certain age. Although the actress admits that she has had liposuction and botox injections, she has emphasized the fact that neither of these solutions is permanent, and that the best decision she has made is to embrace her age with pride.
Melanie Griffith
Melanie Griffith is one of the celebrities who has had a lot of plastic surgery that she regrets. For Griffith, there came a point in her career and personal life in which the public began to point out her physical appearance and the results of her plastic surgeries more than her talent. This caused her to reflect on her future decisions and seek help to undo some procedures.
Jane Fonda
Jane Fonda has opened up to the press to admit that, despite looking spectacular at her age, she regrets having undergone cosmetic surgery at the peak of her career, in response to the demands of the industry. Today, Fonda emphasizes the importance of wearing a face that is commensurate with her age, inviting younger actresses to celebrate their achievements without giving in to the beauty standards in which aging is seen as a flaw.
Reid Ewing
Modern Family star Reid Ewing was absent from some seasons of the series to treat his body dysmorphia which led him to undergo several plastic surgeries on his face. Now recovered, Ewing vowed never to undergo a surgical procedure again, even declaring that if he could turn back time, he never have had any of his surgeries.
Mickey Rourke
Mickey Rourke underwent multiple operations to try to reverse the damage caused during his boxing career. However, the results were less than optimal. In 2009, with visible changes to his face, Rourke finally opened up to the public, saying that in his quest to improve his appearance he got into the «wrong hands,» and has permanent damage to his face.
The post Disastrous plastic surgery: 12 stars who regret the operating room appeared first on Mundo Hispanico.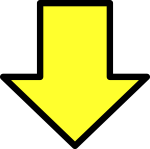 Related post