The US and Guatemala launch the Safe Mobility program.
The 6-month pilot program will facilitate legal immigration to the US.
It's supported by the International Organization for Migration.
The US and Guatemala have announced a new program that allows immigrants to apply for legal entry into the United States. The Movilidad Segura, or Safe Mobility, program launched on Monday.
The US and Guatemala aim to discourage illegal migration from Central America with this new website where immigrants can apply for temporary work visas, family reunification or refugee status.
The US and Guatemala launch the Safe Mobility program
The Safe Mobility program allows you to access online applications for refugee status, family reunification and temporary work visas for legal entry into the United States. It will be administered by the US government, the International Organization for Migration (IOM) and the UN Refugee Agency), according to the Guatemalan Foreign Ministry.
Each applicant will need to go to the website, register and fill out the online application. The application will be reviewed and the applicant will be informed of their legal immigration options.
The US is trying to establish immigration centers in Latin American countries
Qualified applicants will be assigned an appointment at the Centros de Atención a Personas Migrantes y Refugiadas (Capmir), located in the Guatemalan Air Force, Petén, Quetzaltenango, San Marcos, Quiché and Huehuetenango.
The Associated Press reports that it was able to verify that the Capmir located in Quetzaltenango and administered by OIM is not yet operational. The US government is trying to work with countries like Guatemala, which are used as transit for migrants in their flight from poverty and violence in the region, in order to cut down on illegal immigration.
What are the Safe Mobility requirements?
All citizens covered by the Central American Free Mobility Agreement (CA-4), that is, citizens of Guatemala, Honduras, El Salvador and Nicaragua can apply. However, «not everyone who requests an evaluation will qualify for or benefit from the program,» the website states.
Interested parties must be 18 years old, have a valid email, a valid phone number or an international data plan. In addition, they will be asked for a stable internet connection, digital photographs of the applicant and their family members, as well as a scanned copy or photographs of their identification documents such as passport and identity card, if they are available.
This is a 6-month pilot program
This initiative coincides with the termination of Title 42, an immigration restriction implemented during the pandemic that immediately expelled migrants who arrived at the US borders without having processed their application, and the decision to maintain Title 8, which toughens sanctions for those who trying to cross the border without permission.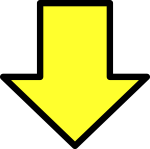 Related post