A Russian model was horribly murdered.
Gretta Vedere had criticized Vladimir Putin.
Who was behind her tragic death?
A murder has shocked Russia in the midst of the conflict with Ukraine. Model Gretta Vedler was found dead. However, alarms are going off because the young woman was harshly critical of Vladimir Putin. Could it be that the president was behind her murder?
According to Argentine outlet TN, model Gretta Vedler had a promising career and was gaining fame and attention in Russia. However, tragedy struck after she spoke out critically about the government and called President Vladimir Putin a psychopath.
Model Gretta Vedler was brutally murdered
When model Gretta Vedler began to speak out against the political ideology of Vladimir Putin, many people warned her that she was taking a risk and putting herself in a very dangerous position by expressing her opposition to the president. However, she never expected that it would cost her her life.
The model went missing a year ago. Unfortunately, this week, her remains were found in a macabre way. Her body was stuffed inside a suitcase. However, the possibility that the Russian government was behind this tragedy has been ruled out since her boyfriend confessed to killing her.
Gretta Vedler called Russian President Vladimir Putin a «psychopath»
Much of Gretta Vedler's notoriety was due to her harsh criticism of Vladimir Putin. She repeatedly called him a psychopath. So now, with the news of her death, suspicion fell on the Russian president. However, her ex-boyfriend came out to say he committed the crime.
Dmitry Korovin, the ex-boyfriend of the Russian model, was arrested for Gretta Vedler's murder. He confessed to the authorities that he had strangled her to death in Moscow after an argument about money. However, the confession was accompanied by some chilling words.
Was the model's boyfriend hired by Putin to kill her?
The girl had been missing for a year and, this week, her death was confirmed. Her ex-boyfriend revealed that he took her life by strangling her and then slept with her corpse for three nights in a hotel room.
After killing the model, her ex-boyfriend put her body in a recently bought suitcase and then drove his car more than 300 kilometers away. He left the suitcase in the trunk of the vehicle for more than a year.
Macabre murder of Russian model
In addition to murdering her, putting her body in a suitcase, and leaving the body inside the trunk of his car for more than a year, Dmitry Korovin continued to publish photographs and messages on Gretta Vedler's social networks in order to make it seem like she was still alive.
However, a macabre message revealed that the young woman's ex-boyfriend was updating her social media. Did she talk about psychopaths? The authorities investigated and found her remains, thanks to the post since no one had spoken with Gretta Vedler for months.
The suspicious message Vedler's ex posted
«For psychopaths it is important to constantly experience a sense of fullness and clarity of life, so they love risk, intense experiences, intense communication, intense activity, an intense and dynamic life,» the post reads.
A friend of Gretta Vedler's began to suspect something was wrong. He informed the authorities by filing a complaint. A young man named Evgeniy Foster, who is a blogger from Kharkiv, waited for the authorities to act to find Gretta Vedler.
The complaint that led to the discovery of Gretta Vedler's body
The young blogger's complaint finally alerted the authorities about the disappearance her disappearance and they launched an investigation. Shortly after, they found her body inside a suitcase in the trunk of her ex-boyfriend's car.
The theory was that the Russian government «silenced» her and her ex-boyfriend was ordered to take her life. She had been warned that she was putting herself at risk given her social media posts that were critical of President Vladimir Putin in January 2021. However, the theory that the Kremlin was behind the tragic death has been ruled out.
The post Was Putin behind it? Russian model who spoke ill of the president of Russia found brutally murdered (PHOTOS) appeared first on Mundo Hispanico.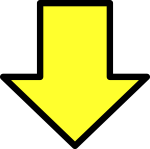 Related post