A new stimulus check will be sent to workers in Massachusetts in the coming days.
The stimulus check will be $500.
At least half a million people will benefit from the stimulus check.
Good financial news to start the week. In a few days, a new stimulus check for $500 will be sent to half a million workers in Massachusetts, The Sun reported on Monday, April 4.
Massachusetts Governor Charlie Baker revealed last week that low-income essential employees will be among the first people to receive the stimulus payments, which are part of the program called Essential Employee Premium Pay.
A $500 stimulus check
The program established that checks between $500 and $2,000 will be sent to employees who worked during the Covid pandemic, reported Local 12. Eligibility for the first round of payments was determined based on information from 2020 tax returns.
Local 12 emphasized that essential workers in Massachusetts will soon receive a $500 stimulus check in the mail. However, only certain people are eligible for the help. He also stated that the benefit will be granted after Governor Charlie Baker's administration announced last Wednesday that around 500,000 low-income essential employees will be the first to receive payments as part of the program.
Who is eligible for the new stimulus check?
The $460 million program was approved and signed in December, calling for payments between $500 and $2,000 to be issued to essential workers who continued to work in person during the height of the pandemic, Local 12 also reported.
That period is defined by the state of emergency that was declared on March 10, 2020 and lasted approximately one year. And in an effort to distribute payments as quickly as possible, Governor Baker has determined who is eligible for the first round of payments solely based on residents' 2020 tax return information. The amount is capped at $500, explained Local 12.
What about those who received unemployment?
The people who will receive the stimulus check must have an annual income of at least $12,750 and their total income must have placed them below 300% of the federal poverty level. Anyone who collected unemployment in 2020 is not eligible for the first round of checks.
«However, unemployment compensation in 2019 or 2021 does not affect eligibility for a round 1 check, as long as you are eligible based on residency and income,» according to Massachusetts Governor Charlie Baker's administration, Local 12 said.
The post Stimulus check 2022: New direct payment of $500 will be sent in a few days appeared first on Mundo Hispanico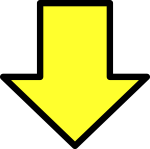 Related post