Madison Anderson is emerging as a favorite to win this season.
La Casa de los Famosos 3 is about to end.
She tearfully recounted her young cousin's murder.
La Casa de los Famosos 3 is headed for its grand finale on Monday, April 24. At the Telemundo show's recent gala the Curve of Life segment took place. This is when the show's contestants talk about their careers and personal lives. This week was Madison Anderson's turn.
Madison Anderson is a former Miss Puerto Rico and is now on La Casa de los Famosos 3 where she started with a low profile and let her charismatic personality emerge gradually, making her one of the audience favorites.
Madison Anderson is an audience favorite
When La Casa de los Famosos 3 began, Madison Anderson was little-known and somewhat quiet and reserved. She had to overcome her insecurity with speaking Spanish. She is fluent in English but the contestants must all speak Spanish.
That was not an impediment for the former Miss Puerto Rico and, little by little, she won people's hearts, especially after breaking the record of nominations in the history of the show, with a total of seven. This earned her a lot of empathy from the audience who see her asa a favorite to win.
The former Miss Puerto Rico opened up about a family tragedy
This Sunday at the La Casa de los Famosos 3 gala, Madison Anderson was featured in the Curva de la Vida segment. She talked about two incidents that marked her life and could not hold back her tears when describing what happened to her little 7-year-old cousin Lorenzo, who unfortunately was murdered.
Anderson explained: «It's something I've never told… I was getting ready to go to school and it was very early in the morning and suddenly I heard (knocks on the door), my Grandma was screaming because she said there had been a murder in the family.»
Madison Anderson couldn't hold back her tears
The brutal murder affected the entire island of Puerto Rico: «It was my cousin Lorenzo, who was not only a loss for my family, but for the Island of Puerto Rico, it was a very famous case… he was about 7 or 8 years old… the way he died was horrible,» she said.
She also talked about a mistake she made during the Miss Puerto Rico finals: «The final night went viral because in the round of questions I said, 'Please, if you can repeat the question.' Everyone booed me, it was very loud but at that moment I said, 'This is my moment to show that being a Latina, being a Boricua, is much more than speaking Spanish, so I won with my accent and with my Spanish and everything and that moment was very special, because being able to unite people was so special for me," she concluded.
Will she win La Casa de los Famosos 3?
Hoy Día shared the video on Instagram and you can see all the supportive comments people left for Madison Anderson: "How pretty she should win, she deserves it." "What a beautiful woman." «Madison deserves it #MadisonWinner.» «How sad to know that Lorenzo was your cousin.» «Team Madison the winner.» «Blessings.» «The best of this season, quite a lady.»
And more people commented: «This woman is incredible, I support her one hundred.» «How ridiculous now that she has come to remember the death of her cousin, what a coincidence that she only remembers the cousin when she was in the reign and now that she's in La Casa de los Famosos… If I don't win because I'm pretty, then I win because of pity." "I like to see stories that make me cry."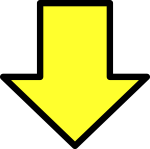 Related post