All the spotlight regarding the Baseball Hall of Fame is on Derek Jeter or Ted Simmons, but there is one name that jumps out for its connection to the
Mexican Pacific League
, Larry Walker.
Related
Walker really hit the ground running with the Colorado Rockies, where he hit 258 of his 383 total home runs in a 17-year Major League career which earned him a Hall of Fame induction in his 10th and final year on the ballot.
Larry Walker a figure who also shone with Canadian teams in MLB
However, many remember how Walker was a key piece of one of the most special times in baseball in his country, when not only the Toronto Blue Jays won their only two titles in World Seriesl (1992-93), but also the Montreal Expos.
We are talking about the period from 1992 to 1994. And specifically, we refer to what the Expos did from May 22, 1992 until the work stoppage of August 11, 1994 ended the Major League season.
One year wait for Covid-19 for enthronement
Walker, like Derek Jeter and Ted Simmons, in addition to the family of the late Marvin Miller, had to wait more than a year to be exalted and have their plaque in Cooperstown. That will happen this Wednesday in the small town of the state of New York.
«The years with the Expos are where I basically learned everything,» said Walker, who after the 1994 season signed as a free agent with the Rockies.
With ties to the Mexican Pacific League, although with a short stay
Orange trees of Hermosill or it was the team where Walker participated in Mexican baseball, but his stay was brief as he seriously injured one knee while scoring a run.
«I knew he wasn't very adept at hitting off pitches instead,» Walker said of his goals during his time in Mexico, where he hit .237 in 53 games. «So that was quite beneficial.»
The post Walker a Hall of Fame with ties to Mexican winter baseball appeared first on Hispanic World.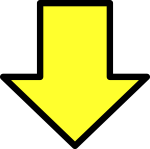 Related post