Evelyn Beltrán shows off a dramatic new look.
Toni Costa's girlfriend tried out a shocking new hairstyle.
People immediately weighed in on social media.
Evelyn Beltrán shows off a dramatic new look. Toni Costa and Evelyn Beltrán always have people talking. Since since the dancer began a new romance after his split from Adamari López, he has been endlessly criticized by her fans.
They kept their relationship a secret for months and the negative comments haven't stopped since they went public. Still, Toni and Evelyn make it clear they don't care about the haters.
Evelyn Beltrán shows off a dramatic new look
On her official Instagram account the former beauty queen shared a short reel where she revealed a drastic new hairstyle. We are used to seeing her with long brown, wavy hair.
In the video shared by Toni Costa's girlfriend, she is in a salon with a shocking new color and cut. She took the opportunity to debut this makeover on social media.
Goodbye long hair! Evelyn debuts a whole new image
«The changes are good… I show you my look, what do you think,» she wrote in the video's description. She goes on to explain that the new 'do is «a joke, we continue to work, Johan also makes wigs for many girls.»
So her bold new look isn't permanent, she was merely trying on one of the wigs that her stylist creates. Even so, Toni Costa's girlfriend was criticized online.
How her followers reacted
In the video her hair is styled into a blunt bob and the color is a bright unnatural yellow-orange.
«With that wig she looks like Cardi B.» «I don't think that's your new look at all.» «I love you with black hair, beautiful long.» «That color is very ugly.» «Fatal, horrible. Sorry.» «How terrible.» «How ridiculous.» «You look beautiful whatever it is.» «Beautiful» «But how beautiful.» «I miss your dark and long hair.» «I almost had a heart attack,» shared some users.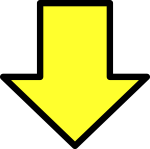 Related post