Employees at more than 80 Kroger-owned stores went on strike.
A fight broke out between the company and the workers' union demanding better working conditions.
They had been negotiating for several days without achieving any positive result.
Employees at more than 80 Kroger-owned stores go on strike, sparking a fight between the company and the workers' union regarding employees' demand for better working conditions. Will market customers be affected?
This Wednesday at dawn, thousands of workers at the King Soopers and City Market supermarkets, both owned by the parent company Kroger, went on strike after the collective contract expired last week and could not reach any agreement with the company.
Employees of more than 80 Kroger-owned stores went on strike
They had been negotiating for several days with no positive results. The workers' union, United Food and Commercial Workers Local 7, rejected the first proposal from the company. On Tuesday night, they rejected what Kroger called the «last, best, and final» offer.
Now, more than 8,000 workers from more than 80 establishments in Colorado, mostly from King Soopers, are on strike until the company offers them better salary increases. The proposals did not meet their expectations. They also demand more stringent protocols to protect them from COVID-19.
Kroger vs. Workers
On Tuesday night through a Twitter post the union advised supermarket customers not to shop at these food establishments. «Until the strike is resolved, consider an alternative,» says the workers' message.
Kroger has called the employees' actions «reckless and selfish.» «Local 7 is putting politics before the people and preventing us from putting more money in the pockets of our associates,» said Joe Kelley, president of King Soopers and City Market, on Wednesday.
Looking for a peaceful solution
Kelley added that «creating more disruption for our associates, their families, and Coloradans rather than negotiating a peaceful resolution is irresponsible and undemocratic.» However, the employee union stands firm on its requirements.
According to Kim Cordova, president of UFCW Local 7, employees have been mistreated during the pandemic while the company continues to receive very good profits. «Businesses were thriving, but our workers weren't thriving,» Cordova explained.
Work overload in the middle of the pandemic
«Do you know what our workers have? COVID-19 and overworked. What about the company? They did great. They did absolutely great, sitting behind their desk doing their work on Zoom,» the union president said.
The situation has become really tense between the company and its workers. Both have filed charges with the National Labor Relations Board, arguing that their counterpart has acted in bad faith in the collective contract negotiations, HuffPost reported.
What will buyers do?
If you are a frequent customer of a Kroger store in Colorado, you can still visit one. The company said stores with workers on strike will remain open. Salaried and non-union workers will be used while management find workers who can fill the vacant spaces.
King Soopers supermarkets are already looking for new staff and offering $18 per hour, which has been criticized by the union. According to Cordova, the company had offered union members a starting minimum wage of just $16 an hour.
Just a little more than minimum wage
Cordova complained not only because the company offered more money to the new entrants but also because $16 is just 13 cents more than the minimum wage in the city of Denver, where many King Soopers supermarkets are located.
What is the proposal of the workers union? To sign the collective agreement, Kroger employees had proposed an hourly rate of $6 above the company's offer, the local outlet reported. The company has not yet come close to that proposal.
Kroger offered eye-catching bonuses
The company put on the table a series of attractive «ratification bonuses» of $2,000 dollars for most of its employees, which would amount to $4,000 for those who have been with the company for more than a decade, but this was not enough.
The workers union invited its members not to be fooled by the company's offer, adding that «the ratification bonus is a unique bonus that disappears as quickly as the risk payment.» Employees at more than 80 Kroger-owned stores go on strike.
The post Employees at more than 80 Kroger-owned stores go on strike appeared first on Mundo Hispanico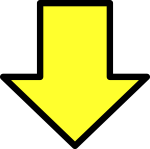 Related post