Deals in the form of a temporary promotion.
Also as bundled discounts.
Or as a free benefit from a mobile phone subscription.
The streaming TV market is as competitive as ever in 2023.
Whether you're looking for live television or premium on-demand content, there are more options available than you could watch in a single month.
And certainly more fees than you'd want to pay.
So, how do you get the best value for your money? Often, it involves looking for the best promotional deals on streaming TV to get the content you want below the retail price.
The Best Streaming TV Deals Right Now
The Clark team has compiled this list to help you save money on your streaming TV bill.
The deals are not listed in any particular order, and we have not received any external influence on our selections.
If you're looking for a subscription to stream live TV, look for temporary price reductions.
Sometimes companies use them to attract new customers instead of offering a free trial.
3 deals on streaming TV you can take advantage of
Here are some deals we found during a recent search for streaming services:
Sling TV offers half off your first month of service. This allows you to get the popular Orange + Blue package for only $27.50.
YouTube TV offers $8 off per month for your first three months of service. That adds up to a total of $24 in savings.
Vidgo TV offers one month of any subscription level for only $20 per month. This equals savings of up to $80.
Wireless Services Offer Free or Discounted Streaming
You might be surprised to find that some of the best deals or free offers on streaming TV come from wireless providers.
Major players in the mobile phone space, including Verizon and T-Mobile, have some pretty good deals for their customers.
It's a constantly changing market with competitive prices from budget mobile service providers.
But well-known brands are adding perceived value to their monthly rates by including free streaming service subscriptions.
Via T-Mobile
T-Mobile customers have several streaming TV offers available to them.
Magenta Max plan customers get Apple TV+ for free, and select plans also include free access to Netflix.
Customers may also be eligible for discounts on live TV services like YouTube TV and Philo.
You can explore T-Mobile's streaming TV offers here.
Via Verizon
Verizon offers the Disney bundle for free to certain wireless phone customers. You can check if your plan qualifies here.
If you have an iPhone through Verizon, you may also qualify for free Apple TV+ through an Apple One Unlimited subscription.
Verizon's Total Wireless offers Disney+ for free to customers on its top-tier Unlimited subscription.
Verizon offers select users the opportunity to get NFL Sunday Ticket for free. However, note the fine print.
Disney+ Bundle
The Disney bundle continues to help people save. It's an excellent way to get three popular streaming TV services at a reduced price.
The Disney bundle includes on-demand versions with ads of Hulu, Disney+, and ESPN+ for only $12.99 per month.
If you were to pay for each of them separately, they would cost around $25 per month in total.
Hulu + Live TV subscribers now receive the Disney bundle as part of their subscriptions. Some select Verizon customers may also receive free access to the Disney bundle.
What's New in September 2023
If you have an American Express card, you may be able to get additional savings on the Disney bundle by opting for the Disney Bundle Credit on certain select cards.
Other American Express cards may offer discounts through AmEx Offers.
Disney+ is offering a limited-time discount for Disney+ Basic as a standalone product.
New and returning subscribers can get three months for only $1.99 per month. The regular price is $7.99 per month.
Get Paramount+ for Free Through Walmart+
In an effort to increase the value of its subscription shopping service, Walmart now offers Walmart+ subscribers a free subscription to Paramount+ Essentials.
Walmart+ costs $98 for an annual subscription. The Essentials plan, which is the ad-supported level of Paramount, has a retail price of $4.99 per month or $49 per year.
This is quite a good deal for people who were already paying for at least one of these services.
If that offer is not for you, it's worth mentioning that you can also try Paramount+ through a 7-day free trial.
Paramount+ also offers a bundle
If you're not getting Paramount+ for free, you can still find value in bundling it with Showtime.
Showtime, which previously cost $11 per month as a standalone streaming product, is available in a package with Paramount+ for $11.99 per month.
To get this price, you must sign up for «Paramount+ with Showtime» through the Paramount+ website.
Get Apple TV+ for Free When Buying Select Apple Products
If you decided to buy the latest iPhone or a new MacBook, you may have also received free access to Apple TV+.
The current promotion offers three free months for new customers.
You'll find original programs like «Ted Lasso» and «Severance,» as well as a growing library of live sports.
That library includes both Major League Baseball and Major League Soccer.
Prime Video is included with an Amazon Prime subscription
You might be paying for Amazon Prime to get your favorite products delivered to your door, but that subscription also has value when it comes to streaming TV.
Paying for Amazon Prime also gives you access to the Prime Video collection, which includes popular original TV shows.
Football fans will also benefit from this subscription since Prime Video became the exclusive home of Thursday Night Football starting in the 2022 NFL season.
If you're paying the $139 annual fee for Amazon Prime, this is a good bonus.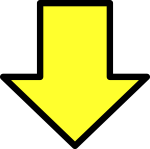 Related post