Host Carlos Adyan's new love.
The En Casa con Telemundo star opens up about his relationship.
He says he's more in love than ever.
Carlos Adyan reveals his new man! The beloved presenter of En Casa con Telemundo has finally decided to end the secrecy regarding his love life.
He has just revealed that, contrary to what many people thought, he is happily in love.
Carlos was always quite careful when talking about his private life, however he has confessed that he is in love with a TV writer and executive.
Not only that, we've got photos!
Carlos Adyan's new love
Carlos Adyan has been very guarded about his private life for a long time and in various interviews he has avoided talking about whether he is in a relationship.
However, a short time ago it was discovered that the En Casa con Telemundo is not single at all.
And although he was not the one who shared the photos of his new man, internet users found the Instagram account of his new boyfriend with photos that seem to prove they are more than friends.
Carlos Adyan is dating Carlos Quintanilla
Undoubtedly Carlos' key to success has always been his spontaneity and his charismatic way of keeping the Hispanic public informed.
The images were discovered on Carlos Quintanilla's Instagram account. He is the creator and writer of various Netflix series, such as Control Z.
In addition, he is an executive at Sony Pictures Television. Quintanilla has posted some photos with Adyan looking very happy on a trip to Turkey.
This was published on March 29: «Last post from Turkey: I had to be a cameraman, producer and even a model of expensive carpets… ha! Thank you for so much!»
Carlos Adyan confirms that he is very happy
According to People, in a recent interview, Carlos Adyan's new love is Carlos Quintanilla and he's very happy: «He is my partner and we are happy,» he said.
Quintanilla wrote this in a post he made during a trip to Istanbul: «Istanbul is a magical city full of beautiful and friendly people.»
The En Casa con Telemundo host commented: «Don't lie, the magic was me. I love you.» There are many photos showing how happy the couple is.
What people think of Carlos Adyan's new love
Many people commented that they are happy for charismatic presenter, who they say deserves all the love he can get.
«I am very happy for Carlos.» «Total beauty of you.» «What an incredible trip and what beautiful photos.»
«Ayyyyyy papacito, how incredible that you are living a dream life, I love and miss you!» «Wow, you look great.» «The last photo is beautiful.»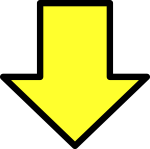 Related post