The separation between Adamari López and Toni Costa is still a hot topic.
Now, Javier Ceriani and Elisa Beristain, hosts of the program Chisme No Like, introduce the «men» of the Spanish dancer and choreographer.
«I think that maybe he wanted to have a change in his life with Adamari and in the end he left her for people of the same sex,» users express.
Was that the cause of separation? A little over a week after the end of the relationship between Adamari López and Toni Costa was announced after 10 years together, now the «men» of the Spanish dancer and choreographer are introduced.
Javier Ceriani and Elisa Beristain, hosts of Chisme No Like, presented a capsule report, which is available on the official Youtube channel of the program, where they talked about what could be the main reason for the separation between Ada and Toni.
«There are those who doubt their sexuality»
In the first place, the journalists recalled that Toni Costa came to the program Mira who dances long before meeting Adamari López, in addition to clarifying that they were not the first to talk about the orientation dancer's sexuality.
It was People magazine in Spanish that published the following: "El love Adamari López has had reactions of all kinds with this change (of look). There are even those who doubt their sexuality ", to which Toni Costa did not remain silent… (TO SEE THE VIDEO CLICK HERE).
Adamari López was aware of Toni Costa's sexual preferences
Javier Ceriani assured that, before this People in Spanish article, there are "thousands" who mention something similar: "And we are not talking about a tabloid magazine, People is very correct in what it publishes, always," commented the Argentine journalist.
According to information from Elisa Beristain, the Puerto Rican actress and host Adamari López was aware of Toni Costa's sexual preferences from the beginning, since he was clear and told her that she did not fall in love with a man or a woman, but rather he fell in love «with the heart.»
Toni Costa would have fallen in love with a man in his youth
But this would not be all, since if this statement were true, it would reveal the low self-esteem of the Puerto Rican. Some of her friends, such as Rashel Díaz and Karla Monroig, were aware of this situation and showed her all their support.
"He (Toni) told (Ada) that in her youth she fell in love with a man. Adamari knew it, and supposedly even his father knew it, about these relationships. When Adamari López became pregnant, she lived for 4 years with the suspicion that there had been a man named Ubaldo ", said Elisa Beristain.
Toni Costa met the love of his life
Despite the fact that the Puerto Rican had her suspicions, the strong problems with Toni Costa began when their daughter, Alaïa, was 2 to 3 years old (currently she is 6). At that time, the dancer met the first love of his life.
"And he tells Adamari and actually introduces him to his boyfriend. His name is Ángel Jesús Gallego, who is Colombian. He told her that it did not go beyond falling in love, but it turns out that one day Toni goes on tour, because of the zumba, and after months Adamari finds out that Toni left together with the Colombian ", shared Elisa Beristain. There would still be more …
Adamari López was 'going blind'
A month before that tour, the Colombian had broken up with his partner, that is, he left without a boyfriend, since he is also a dancer. Adamari was calm because the Colombian had a partner, but when she found out that it was no longer like that, the jealousy began.
«Adamari López supposedly 'was blind' to all these evidences that he had been finding, but in 2018 he found gay pornography and things began to be very bad between them, in addition to other rumors, and supposedly, another love emerged out there and this person had the gall to contact Adamari to try to extort money from her ".
Adamari López would also have found compromising messages to Toni Costa
It was as a result of that trip that the Puerto Rican became very ill and had more suspicions of Toni Costa. Both Elisa Beristain and Javier Ceriani mentioned that in the statement of the separation, the Puerto Rican implies that it is not something healthy for her and her daughter.
«According to our informant, after having found him pornography, Adamari also found him messages, but now with a new partner, named Mario López, also a dancer, something that is very strong,» said Elisa Beristain.
Toni and Ada took couples therapy
Apparently, this person told him that Toni Costa that if he did not pay him a certain amount of money, he would send all his information to different magazines, and it was at this time that the dancer and Adamari López resumed their couples therapy and lasted about 8 months .
It was in 2021 that the Puerto Rican found new messages for her partner with Mario López, although supposedly these messages were correct, but Ada detected that it was a flirtation and a possible conquest. Has something else happened?
«Adamari is always left»
"In Adamari's record, Adamari is always left. Mauricio Islas left her, Luis Fonsi left her even though we discovered Fonsi's infidelity, he left her because he was already fed up, although it was said that Fonsi in M'xito had a somewhat strange life ", commented Javier Ceriani.
«There are women who like these types of men, who do not care if they are bisexual or gay, whatever, 'I'm going to change it, it's mine', I don't know, there are many things about this.» After his statement, Adamari López assured that he would not speak about this issue again …
It was believed that their romance was arranged
At the time that Toni Costa arrived at Mira que baila, some Univisión executives, according to the Argentine journalist, knew that the dancer was gay and had photographs on his Instagram account with his partners, but the chain ordered him to remove them .
"Adamari goes to Univision and that's why Telemundo hires her later and they both fall in love. In fact, people wondered if their romance was arranged by the production, since nobody believed that there was a relationship between them, they thought it was part of reality.
Toni Costa «did not exist» before Adamari López
To finish, the Argentine journalist said that Toni Costa did not exist until before he met Adamari López, he was a dancer from Look who dances and suddenly finds fame, «a mattress», a mansion and money, it is even said that all his sponsors Adamari got them for him.
Both Elisa Beristain and Javier Ceriani confirmed that friends of the now ex-couple are the ones who have provided them with this information, so they hope that both Adamari López and Toni Costa will give their version of events soon.
The post After their separation from Adamari López, they present the «men» of Toni Costa appeared first on Hispanic World.
.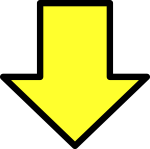 Related post