Without a doubt, Bad Bunny is living one of his best moments because fame and fortune have smiled on him. The rapper, songwriter and producer, who began his career at a young age, has risen to the top of the heap and it does not seem that he will be coming down any time soon.
But what is it that makes Bad Bunny one of the most famous Latin artists of all time? Find out the some interesting facts about Bad Bunny! The Conejo Malo is already at the top, but he still has a long way to go with more successes. Here are 10 facts about the rapper that stand out.
10. Real name
Benito Antonio Martínez Ocasio has become famous with an alternate identity that has accompanied him for most of his life. The singer, originally from Vega Baja, San Juan de Puerto Rico, has been known since his childhood for his great interest in music.
His family is made up of his mother, Lysauri Ocasio, and his brothers Bernie and Bysael. The latter has commented on some occasions that he prefers to stay out of public life and the music industry to pursue other professional interests.
9. Beginnings in the rapper's music
The Conejo Malo's talent began to show itself very early in life. One interesting thing about Bad Bunny is that his interest in music was first noticed by his mother, a woman dedicated to church work who first took him to a choir.
Bad Bunny's childhood was not only influenced by his love of music and the choir his mother enrolled him in, as he also remembers having a special interest in wrestling, a sport that his father used to watch on television when he was just a child.
8. First successes
Bad Bunny's road to fame has had has not been easy. From a very young age he decided that his goal was to compose and perform his own songs. Given this, he decided to start working in a supermarket to generate money while continuing to write his songs and publish them on digital platforms.
Contrary to other singers who have been discovered by agents, one thing that distinguishes Bad Bunny from other performers is that social media has played a very important role in his rise to fame, since his posts on Instagram and SoundCloud allowed him to create a community of fans and, thus, began his first performances in his native Puerto Rico.
7. Influence of Vico C on the rapper
Bad Bunny has always been interested in rap music. At the age of five he received one of his first musical gifts. It was a CD by the rapper Vico C, one of the main exponents of the genre in the 90s.
This gift was a turning point on Bad Bunny's path to fame, because at the age of 13 he decided that his songs and albums would follow this urban line that had marked him so much in childhood. In the first years of his career, he dedicated himself to writing and producing songs.
6. The beginning of the 'Conejo Malo'
If there is something that distinguishes Bad Bunny from other rappers, it is a strong personality full of style, which he himself has been creating over the years. It maintains the essence of how Benito Martínez Ocasio grew up which is why his nickname of Conejo Malo has accompanied him for much of his life.
The nickname, 'Bad Bunny', with which Martínez Ocasio is known worldwide in his musical career, originated from a photograph in which the singer is seen with rabbit ears.
5. Rap beginnings
For Bad Bunny, staying true to his style and beliefs has been one of his biggest priorities. His beginnings as a rapper led him to give concerts in his native Puerto Rico and publish songs on some social networks. This opened the doors for him to formally enter music and sign with a production company called Hear This Music.
This happened thanks to the massive success he had with his song Diles. Although Bad Bunny later decided to permanently distance himself from Hear This Music, justifying the fact that the higher-ups had forbidden him to produce his own debut album.
4. He was invited to the Super Bowl
Perhaps one of Bad Bunny's greatest achievements is having been invited to perform at the Super Bowl halftime show in February 2020, accompanying artists such as Shakira and Jennifer Lopez on stage. Thus, he made history by being one of the most successful Latinos in this show.
Along with his invitations to events of this magnitude, Bad Bunny is one of the artists who performs the most concerts sold out all over the world. Among his greatest achievements is having recorded songs with artists like Daddy Yankee, Nicki Minaj and Marc Anthony.
3. His different facets
Bad Bunny is not just a singer and showman because he also works as a composer and producer, in addition to being one of the exponents of Latin music that has had the most success in international festivals.
For this reason, Bad Bunny has been able to participate in festivals such as Coachella, which brings together thousands of visitors from around the world for several days. In addition, he has been invited to television programs in the United States, such as the Tonight Show, hosted by comedian Jimmy Fallon.
2. Rise to the Top: Awards and Popularity Charts
After his debut song Diles, El Conejo Malo started his successful musical career on the right foot, which has been rife with awards and recognition. With his first official song, Soy Peor, he was able to place himself at number 22 on the popularity charts of the Latin genre.
With his first record production, which was called X100pre, and which was published under the Rimas Entertainment label, Bad Bunny captured the attention of the public worldwide and managed to get several of his songs on the Latin Billboard top 100 lists. .
1. Is Bad Bunny retiring?
The rise to fame proved to be somewhat dizzying for Bad Bunny, who shortly after launching his first record production and outlining himself as one of the most important urban music performers in the world, declared feeling mentally affected by so many changes in such a short time.
This caused him to declare his intention to retire from music. However, on May 10, 2020, he showed a renewed interest in remaining on the cusp of success, releasing a compilation album that he recorded on an iPhone that also included previously unreleased songs.
The post Why is Bad Bunny so famous? 10 facts about the most important Latin artist in the world appeared first on Mundo Hispánico.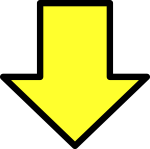 Related post