An Iraqi YouTuber was strangled to death in an «honor killing».
Tiba al-Ali's father killed her.
She had fled Iraq to start a new life in 2017.
A heinous homicide occurred in Iraq when a father strangled his daughter, Tiba al-Ali. She was a popular YouTuber and she never thought she'd end up being strangled to death by her own father.
Tiba al-Ali had fled Iraq in 2017 to start a new life in Turkey, the country where she had planned to marry her Syrian-born fiancé. However, she was killed on January 31 at only 22-years old.
YouTuber Tiba al-Ali was strangled to death by her father
The Daily Mail reports that Tiba al-Ali was 22 years old when she was murdered on January 31 at the hands of her own father in an «honor killing».
Tiba al-Ali was born in Iraq but in 2017 she fled to Turkey in search of a better life. There, she was going to marry her fiancé who was born in Syria. However, a trip back to her home country, would be her last.
The YouTuber was kidnapped by her own family
Tiba al-Ali decided to travel back to Iraq to support her favorite soccer team in the Arabian Gulf Cup in January. However what seemed like a normal trip ended up turning into her worst nightmare.
The YouTuber's own family kidnapped her though police had intervened to resolve the family dispute. It appears that her father did not approve of her living alone in Turkey.
Tiba al-Ali was strangled in her sleep
The YouTuber had agreed to meet her mother at a friend's house in the capital of Iraq, however she was surprised when her entire family showed up and confronted her.
According to various local media, Tiba al-Ali was drugged and taken back to the family home in Al-Qadisiyyah. She confronted her father when she woke up and they argued. Later her father strangled her to death while she was sleeping.
Tiba al-Ali's father turned himself in to the police
After murdering his daughter, the father decided to voluntarily surrender to police and told them that the main reason he had killed his own daughter was to «save her honor and remove the shame».
Tiba al-Ali had many followers on YouTube, where she shared videos about her daily life. iHer fiancé from Turkey also appeared in many of them.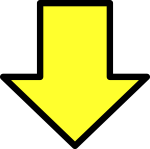 Related post