Authorities are looking for a woman who has no shame.
She was flashing children at a zoo.
Colorado police are investigating.
A unique and disturbing incident worries parents in Pueblo, Colorado, leading the local police to seek the public's help.
Authorities are on the lookout for a woman who was engaged in inappropriate behavior at a local zoo.
The incident took place on Friday, August 5, at around 1:26 in the afternoon.
Police received a report that an individual was displaying her genitals, acting aggressive and using offensive language in the presence of children at the Pueblo Zoo.
Unidentified woman flashes visitors to the Pueblo Zoo
However, what particularly startled law enforcement was that witnesses had managed to capture an image of the suspect in question.
The woman, described as having dark hair and wearing a fuchsia dress, has now become a person of interest for law enforcement.
«We are actively seeking her. We urge the community's cooperation to locate and apprehend this woman, preventing her from subjecting others, especially children, to such behavior,» stated Sgt. Frank Ortega, a spokesperson for the Pueblo Police Department.
Authorities urge anyone with information to promptly contact them at 719-553-25-02 or 719-553-32-83.
A woman exposed herself to children
«This remains an ongoing investigation, and we encourage anyone with insights into the incident to come forward,» the officer said.
He continued, «Anonymity is assured if you report to the Pueblo Crime Stop Line at 719-541-48-67, or you can also use our official website.»
He added, «Individuals providing information leading to the apprehension of this suspect could be eligible for a reward,» as stated in an official release.
To date, no videos related to the incident have emerged on social media platforms.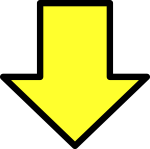 Related post