A young woman catches her dad and her aunt leaving a motel.
The woman records it all on video.
«Don't you dare go back to the house!»
She catches her aunt with her dad. The internet is a very big place and we're always finding more surprises and more people thirsty for revenge. Such is the case of a video that has gone viral recently. In it, a young woman catches her aunt on video. She records herself assaulting her mother's sister for, according to what she says, sleeping with her father.
The girl decided to «out» her aunt, who is named Mireya, while doing a live broadcast, saying that Mireya had slept with her mother's husband. Mireya is being attacked on social media and they are even comparing her with Karla Panini.
This is how it all went down

The incident occurred in Gómez Palacio, Durango. The young woman who is recording the entire incident captured the moment when her aunt and her father left the motel together. That's when she made the decision to go confront her aunt, who she called disgusting, among many other rude things.
«Here is Mireya, my mother's sister. We saw her leaving the motel. She's my mother's sister. A disgusting one… How dare you bitch?!» Shouted the young woman, who turns out to be the man's daughter. Mireya asked her to stop and just ran away without saying anything. Filed Under: Spot Her Aunt With Her Dad
What happened to the girl's father?
The girl who was recording the video continued to chase Mireya for a few yards as she ran away from the camera. Then the girl returned to where her father was and confronted him while punching him. «Don't even think about going back to the house,» the girl is heard saying.
At the end of the video, a highway patrol car appears and stops the scandalous confrontation. The young woman who was recording explains that they need to call an ambulance since her mother, who was also at the scene and saw everything that happened, was in very bad shape. The video ends there. In fact, users on social media have been branding Mireya as the next Karla Panini. (Press HERE to watch the video) Filed Under: Discovers her aunt with her dad
Internet users discuss what happened
So far it is not known what has happened to this family. A Twitter user, named 'Molleja El Nefasto', shared the video which has been seen by thousands of people. In the post, people are commenting a lot about what happened. In fact, a user responded to the video and said she knew the man's wife. However, nothing is confirmed: «That lady did everything for her husband, her children and grandchildren. She was very helpful and kind. I am surprised. The lady was very respectful,» wrote the user 'La Sung'.
Meanwhile, other people said the following: "And why does the daughter have to do this? apart from that she is rude," one user said. Meanwhile, someone replied: "Do you care more that the daughter is rude than she is defending her mother at any cost? If my mom gets upset over a situation like this, I'd get involved, because she is MY MOTHER.» «Mireya is the sister, the husband was unfaithful to her with his sister-in-law… That action is not forgiven, neither the sister nor the husband.» Filed Under: Spot Her Aunt With Her Dad
The post RUN LOOK! Young discovers his aunt with his father and confronts them; 'How dare you?!' appeared first on Mundo Hispánico.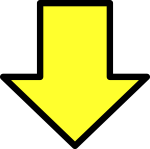 Related post