After his arrest, people wonder if Francisco Oropesa will get the death penalty.
Families of the victims demand justice.
What penalty could he face for the massacre?
After the arrest of Francisco Oropesa, who is accused of the mass shooting in Texas where five Hondurans were killed, it's reported that he could be facing the death penalty, according to CNN.
Last Friday night, Oropesa was shooting his semi-automatic rifle in the garden of his house in Cleveland, Texas when one of his neighbors approached him and asked him to stop making noise because it was very late and the family, including some children, could not sleep.
WHAT HAPPENED?
The man responded by breaking into his neighbors' home and shooting several people execution style, according to police. He is currently in custody after being discovered hiding in a closet when a citizen tipped off the FBI.
One of the big questions for the families of the victims and the community where the massacre took place is what will happen to Oropesa? What will his punishment be? His bail has been set at $5 million and a reward will be given to the person who revealed his location to police.
WILL FRANCISCO OROPESA FACE THE DEATH PENALTY?
Oropesa does not currently have an attorney. He has been charged with five counts of murder. If  they are upgraded to capitol murder charges, he could face the death penalty. Because he is a Mexican citizen, the Mexican consulate will be officially notified of the accusations against him, the police source said.
"We just want to thank the person who had the courage and the bravery to call to locate the suspect," said FBI Deputy Special Agent in Charge Jimmy Paul. It is currently unknown if police had tracked Oropesa's wife to the home before or after the tip was forwarded to the FBI.
«WE ARE HAPPY»
On the other hand, the families of the victims reacted to Oropesa's arrest. «We are very happy,» Jefrinson Rivera, a partner of victim Diana Velázquez Alvarado, told CNN. This news has comforted the relatives and they ask for justice.
Evelyn Echeverría, 16, was on her bed at about 6 pm when she heard helicopters flying over her house, she told CNN. "I went out and saw a lot of police officers and maybe 20 minutes later they came out with him," said Echeverría, who took a video of the arrest. «He came out handcuffed. He seemed like he was cooperating with the officers.»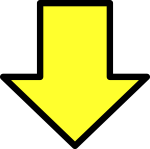 Related post