As Donald Trump awaits his imminent arrest, what are his supporters planning?
The grand jury is reviewing evidence about his hush payments to Stormy Daniels.
Will there be mass protests?
As Donald Trump waits for his likely arrest, there is more bad news for the former president of the United States. So far, his calls to organize protests as a grand jury hears evidence for his indictment in New York have not gotten much of a response. Even some of his staunchest supporters believe that it's not worth the risk of arrest, according to the AP and El Diario.
Their ambivalence raises questions about whether Trump, while still the leading contender for the 2024 Republican presidential nomination, still has the power to mobilize his far-right supporters as he did more than two years ago on January 6, 2021.
A VIOLENT HISTORY
This also seems to indicate that the hundreds of arrests that followed the assault on Congress, in addition to the court rulings and long prison terms, could be inhibiting his followers' desire to repeat a mass riot.
Still, law enforcement agencies in New York are closely monitoring the situation, checking online for calls to protest or commit violence if Trump is arrested. Four officials told The Associated Press there are some threats.
FEW HEED TRUMP'S CALL FOR PROTESTS
The messages, mostly posted online and in chat groups, have included calls for armed protesters to block police officers and try to prevent Trump's arrest, according to officials. Around opening time at the Manhattan court complex Monday morning, a New York Police Department truck began dropping off dozens of portable chain-link fences that could be used to block streets or sidewalks.
The New York Republican Youth Club held a small protest in lower Manhattan on Monday, and inflammatory but isolated messages have emerged on radical social media platforms calling for gun battles with police at Trump's residence in Mar-a-Lago, Florida.
ALI ALEXANDER ISSUES A WARNING
But nearly two days after Trump claimed on Truth Social that he expected to be arrested Tuesday and asked his supporters to come out and protest, there is little sign that they are planning events similar to what happened on Jan. 6. At the protest in Lower Manhattan, reporters outnumbered pro-Trump protesters. And prominent organizer, Ali Alexander has tweeted he would step aside.
Alexander, who organized rallies promoting Trump's unsubstantiated claims of voter fraud, warned supporters this time that if they came out to protest in New York City they could be «jailed or worse.» "You have no rights or freedoms there," he tweeted.
WHAT COULD HAPPEN?
Alexander wrote that he had spoken to Alex Jones, who propagates conspiracy theories and helped spread election fraud claims on Infowars, and neither of them was coming out to protest. "We are both pretty busy fighting this government already," Alexander said. «No millionaire will pay our bills.» Roger Stone, a longtime Trump adviser who spoke at rallies the day before the Capitol insurrection, also advised caution.
A grand jury is reviewing payments made to women who claimed to have had sexual encounters with Trump to buy their silence. Prosecutors have not said when their work will end or if they would file charges. House Republicans wrote to Manhattan District Attorney Alvin Bragg on Monday to request documents related to this investigation, which they said was an «unprecedented abuse of judicial authority.»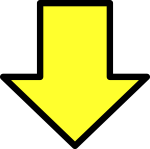 Related post