Learn about Georgia gubernatorial candidate Stacey Abrams.
She is a committed activist.
A Democrat fighting for voting rights in the US.
A woman committed to Georgia and to the United States, Stacey Abrams is also an effective activist for voting rights and other important issues. She is a democrat who has revolutionized Georgia politics. But beyond that, who is Stacey Abrams?
According to her website, StaceyAbrams.com, Stacey grew up in Gulfport, Mississippi. She is one of six children whose parents had three principles: Go to church, go to school and take care of each other. Her father, a shipyard worker, and her mother, a university librarian, faced their own financial difficulties, yet they taught their children the value of service to others.
Who is Stacey Abrams?
Stacey's parents became United Methodist Ministers after pursuing graduate studies in divinity at Emory University. Stacey and her younger siblings attended DeKalb County Public Schools.
Stacey Abrahams is a graduate of Avondale High School with significant degrees to her credit from: Spelman College, LBJ School of Public Affairs at the University of Texas, and Yale Law School.
Passion for politics
From a young age Stacey was involved in the American political sphere as a successful lawyer, promoting voting rights. She also served in the Georgia House of Representatives from 2007-2017. She was Minority Leader from 2011 to 2017, according to HeraldoUSA.
A member of the Democratic Party, Abrams founded Fair Fight Action, an organization addressing voter suppression, in 2018. Her efforts have been widely recognized for boosting voter turnout in Georgia.
Committed to Georgia
Although Abrams didn't win her 2018 campaign for governor, she didn't give up. She went back to work because she understood that she did not need the title of governor to make a difference in the lives of Georgians, as she explains on her website.
Through multiple leadership positions in the small business, nonprofit, and government sectors, Stacey has opened doors of opportunity for others throughout Georgia. Putting into practice the values ​​that her parents promoted.
Stacey Abrams is also a writer and businesswoman
Her organizations have reached out to rural Georgia by installing wireless internet stations in more than 100 public locations across the state, connecting Georgians with services, virtual schools and potential employers.
Stacey is also an entrepreneur, writer, and business owner. She co-founded NOW Account, a financial services company that helps Georgia small businesses access capital, grow their operations, and create jobs. She is also the CEO from Sage Works Productions, a production company in Georgia with several projects in development, including with CBS Studios and NBC/Universal.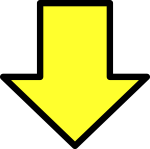 Related post