Authorities have identified the Allen, Texas outlet mall shooter.
His name is Mauricio Garcia.
He had worked as a security guard.
The shooting at an outlet mall in Allen, Texas is one of the most vile massacres that has been perpetrated in the United States. So who is Mauricio Garcia, the suspect in the shooting who died at the scene of the crime?
Authorities released personal information about the Texas shooter. His online activity has information that was useful to police, while his neighbors add that he was always polite and never caused trouble.
Who is Mauricio García, the Texas outlet mall gunman?
CNN reported that the shooter who carried out the terrible massacre on Saturday, May 6 in Allen, Texas, was identified as 33-year-old Mauricio García.
Authorities indicated that Mauricio had been registered to vote in Texas since 2008. The police officers investigating the shooting have declared that García acted alone and it's unclear exactly what his motive was, though they uncovered disturbing online activity.
Mauricio Garcia received firearms training
Apparently the shooter had been a private security guard and Mauricio García underwent training to master various firearms in the military
Garcia worked as a security guard in Texas from April 2016 to 2020, the year his license expired. The authorities reported that Mauricio worked for three companies that refused to answer questions about him.
Mauricio Garcia's ties to neo-Nazis and white nationalists
Several photos have been going viral on social media after users revealed some of the tattoos that García had on his body, which include a large swastika on his chest.
He also has an SS tattoo on one of his arms. Authorities are investigating whether there is a relationship between his interest in neo-Nazis and the massacre.
Garcia was described as a "nice" man by his neighbors
One of his neighbors, who said she didn't know him well, described Garcia as «very polite, very nice». She said the man who now she understands was the shooter was always friendly and would wave or honk when he came and went, according to the AP.
Another neighbor described him as being «peaceful and solitary». Moisés Carreón, another neighbor, stated that Mauricio was reserved and did not talk much with the neighbors, Moisés said hat he saw him walking around the block in a sweatshirt and hoodie.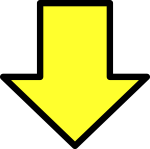 Related post