Stylish, fabulous and affordable wedding dresses are out there if you know where to look. Even if you have thousands of dollars to drop on a dress you'll only wear once, there are so many better places to invest your hard-earned cash. So here's the scoop on how to get expensive looking wedding dresses cheap. Having a great tailor on speed-dial is half the battle. That way you can get away with purchasing a gown that may not fit perfectly or may not be exactly what you want and have it altered to your specifications. As long as you don't go crazy, the alterations will be much less expensive than buying a custom dress. Keep in mind, though, that the dress needs to be close to your size and it's much easier to make something smaller than the other way around.
The possibilities of wedding dresses
The absolute cheapest (and by cheapest we mean free) place to find a dress is in a friend or relative's closet. Walking down the aisle in your mother or grandmother's dress is totally retro and romantic. If that's not an option or you don't love the idea of a pre-worn dress, there are a few ways to find brand new affordable wedding dresses. Gilt City offers special local wedding events where you can find major discounts.
Crew has gained a reputation as the go-to place for simple, classic and chic wedding dresses that won't break the bank. Pre-owned is another excellent way to find wedding dresses cheap. You can get just about anything on Ebay, including new and used wedding gowns. This is a little risky so be sure to read the fine print, look for the seller's return policy and only buy from sellers with great feedback. PreOwnedWeddingDresses.com is exactly what it sounds like and they've got a huge selection. Finally, if you don't care about keeping your gown for sentimental value or to pass on to your future daughter, you can get something totally stunning and completely affordable at Rent the Runway.
The post The art of buying affordable wedding dresses appeared first on Mundo Hispanico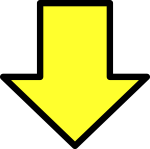 Related post