What is Hispanic Heritage month?
Why we take this time to celebrate in the US.
It lasts from September 15 to October 15.
Hispanic Heritage Month, observed from September 15 to October 15 each year, is a period dedicated to recognizing the histories, cultures and contributions of Hispanic and Latino Americans.
It's not only a tribute to the individuals with roots in Spain, Mexico, the Caribbean, and Central and South America, but also a universal celebration, inviting everyone to appreciate the multifaceted Hispanic influence on the U.S. and the world.
Celebrating Hispanic Heritage month is a window into a rich tapestry of stories, traditions and talents that enrich American society and global culture.
Gaining a deeper understanding of these elements can only serve to enhance our collective appreciation for this vital commemorative month.
Celebrating Hispanic Heritage month
What is Hispanic Heritage month? It originated in 1968, starting as a week-long observance under President Lyndon Johnson.
It was expanded to span an entire month in 1988 by President Ronald Reagan.
The kick-off date, September 15, aligns with the Independence Day celebrations for five Latin American countries — Costa Rica, El Salvador, Guatemala, Honduras, and Nicaragua — while Mexico's independence is observed on September 16.
Knowing this history not only adds depth to the celebration but also serves as a poignant reminder of the shared struggles and triumphs that unite these diverse communities.
Engagement across communities
The month offers a platform for an array of community activities, including art shows, concerts, food festivals, and educational events.
Schools and organizations celebrating Hispanic Heritage month, elevate Hispanic culture while providing a stage for Latino communities to showcase their diverse heritage.
This extensive community involvement also extends a welcoming hand to people from all backgrounds, promoting mutual respect and understanding.
Furthermore, Hispanic Heritage Month provides a boost to Hispanic-led businesses and nonprofits, shining a light on the economic vitality and community support they offer.
What is Hispanic Heritage month? A mosaic of cultures
Hispanic Heritage Month is a celebration of diversity, effectively dispelling the myth of a single, monolithic Hispanic culture.
Latinos in the U.S. are a vibrant mix, each subgroup with its own unique traditions, dialects and histories.
The month's events and exhibitions amplify this cultural richness, embracing the variety as a source of strength and unity rather than division.
Whether it's the lively dances of the Caribbean or the influential literature of South America, this diversity makes significant contributions to the American cultural landscape.
The role of education
Incorporating Hispanic history and culture into educational curricula during this month has a twofold benefit.
Celebrating Hispanic Heritage month enlightens non-Hispanic students about a crucial segment of American society and allows Hispanic students to see their heritage represented in the educational system.
Schools focus on a range of influential Hispanic figures — from activists and scientists to artists — giving young people role models to look up to.
This educational focus is not merely academic, it's a tool for empathy, helping to combat stereotypes and divisiveness in a society increasingly in need of unity and understanding.
The enduring impact of celebrating Hispanic Heritage month
What is Hispanic Heritage Month? It goes beyond just being a month-long festival.
It serves as an annual opportunity to acknowledge the tremendous influence Hispanic and Latino Americans have had on the nation and the world.
By delving into the history, engaging in communal activities, recognizing cultural diversity, and emphasizing the role of education, we can all contribute to this enriching experience.
As we honor this special period, let's remember that the essence of Hispanic Heritage Month lies in its capacity to erase boundaries — both physical and metaphorical.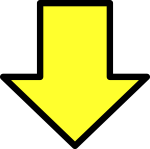 Related post