Wells Fargo will close 37 locations.
It's a strategic decision to focus on online banking.
How will it impact communities?
Wells Fargo announces it's closing 37 locations in the US and this has taken many by surprise.
How will this strategic move affect communities?
Wells Fargo bank has announced the closure of 37 of its branches across the country.
The Sun has reported details of this drastic decision.
Wells Fargo closing locations across the country
The Sun reported that the decision was not taken lightly by leaders of the financial institution.
One of the most notable closures is in Allentown, Pennsylvania.
In Allentown, an iconic Wells Fargo branch will close its doors on November 1.
The move has left many customers and employees with questions about the future of the bank.
Wells Fargo announces closures: Focus on online banking
Wells Fargo executives have released more details about the move.
They assure that, although brick and mortar locations are an important way to serve their customers, they are changing focus.
The decision to close these locations has been influenced by a number of factors.
These include the changing needs of customers and the increase in the use of online banking.
The bank is continually working on new strategies
A company spokesman has assured that they are continually evaluating their branch network.
They strive to always meet market demands and those of their customers.
«Branches continue to play an important role in how we serve our customers.»
«We continually evaluate our branch network in light of changing customer needs,» the spokesman stated.
Wells Fargo announces branch closures: Behind the decision
Despite the closures, Allentown Wells Fargo customers will still have access to in-person banking.
Another branch, a mile away will mitigate the impact on the community.
Wells Fargo announced the closure of 37 locations in their weekly bulletin.
This was published on the website of the Office of the Comptroller of the Currency at the end of July.
Impact on communities
This series of closures will affect states such as Arizona, California, Florida, New Jersey and Maryland.
In addition there will be closures in Colorado, Georgia, Virginia, Wisconsin and Washington to name a few from the long list.
The closures will take place in October and November, and each bank will receive a 90-day notice, according to regulations.
Wells Fargo's decision is not an isolated case in the banking industry.
The future of banking: Innovation and digital services
Other financial entities have also taken similar measures, such as Bank of America.
It will close one of its branches in Bakersfield, California, on February 24 of next year.
Despite the closures, these institutions assure that they will continue to serve their clients.
They will be available through other channels such as ATMs and online services, said The US Sun.
Wells Fargo's long term outlook
In the case of Wells Fargo, the company serves approximately 68 million clients across the country.
It also operates a network of 3,900 financial centers, statistics reveal.
The list of branches that will close is extensive and includes places like Sun City, Arizona; Glendora, California and Hollywood, Florida.
Closures will also take place in Bound Brook, New Jersey; Columbia, Maryland; Banning, California; Grand Junction, Colorado and Minneapolis, Minnesota.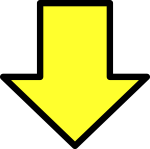 Related post