Shocking news about the Formula 1 driver.
Allegedly Lewis Hamilton and Piqué were friends.
Shakira has recently been linked to Hamilton.
Were Lewis Hamilton and Piqué friends? Social media has been on fire with speculation about a possible new romance for Shakira. After her stormy split from Gerard Piqué, it seems that she's found someone to help her heal her wounds.
It's rumored that English race driver Lewis Hamilton and Shakira could be having a romance. However, it would seem that Hamilton and the singer's ex may have more in common than many people think…
Social media has gone crazy over Shakira's possible new romance
The rumored romance between Shakira and Lewis Hamilton has fans of the singer going crazy, as many even say the Formula 1 driver outshines Gerard Piqué physically and professionally.
Paparazzo and journalist Jordi Martin, also a correspondent for El Gordo y La Flaca, has been reporting on Piqué for years. Yesterday he released new and shocking information about Piqué and Hamilton.
Were Lewis Hamilton and Piqué friends?
According to Jordi Martin, Lewis Hamilton and Gerard Piqué have known each other for a long time. He even said they were friends.
The Spanish journalist revealed that he has a photograph where Hamilton and Piqué can be seen smiling together. «Many wonder when did Shakira and Hamilton meet, well, Hamilton was a friend of Piqué,» revealed Jordi Martin.
The photo of Hamilton and Piqué
The photo shows the two men looking happy together. Piqué is dressed in black and has a big smile on his face. Lewis also looks like he's having fun.
Although Jordi made it clear that he doesn't know if the F1 driver is dating Shakira, he did tell El Gordo y la Flaca that there is a photograph of Piqué and Lewis Hamilton together.
Hamilton and Shakira were seen having dinner together
A few days ago, people began to wonder about Shakira's visit to Spain. It's possible Lewis Hamilton has something to do with it. Well, after the race, a photo of the Monotonía singer quickly went viral.
Lewis and Shakira were indeed having dinner together! According to Hola, they had a very pleasant night with friends at a fairly exclusive Japanese restaurant.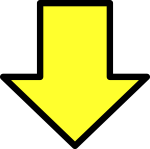 Related post