Was singer Alfredo Olivas' father involved in drug trafficking?
He was known as El Chapo Alfredo
Alfredo raised money for disaster victims.
Singer, songwriter and accordionist, Alfredo Olivas is one of the greatest idols in regional Mexican music.
Despite this distinction, he has not been immune to a scandal or two during his career, though he's managed to come through unscathed.
One of these scandals involves his father who is supposedly known as 'El Chapo' Alfredo.
Social media users wonder… What has Alfredo Olivas' father been accused of?
Is singer Alfredo Olivas' father linked to drug trafficking?
After surviving an attack and a supposed murder attempt, Alfredo Olivas' father was accused of having ties to drug trafficking.
According to Telemundo, in 2019, a narcomanta threatening him was found hanging on a bridge in Zapopan, Jalisco, Mexico.
He was accused of being a plaza leader in the southern part of Sonora, but this is just the beginning of the allegations.
In December 2018, it was reported that the singer was attacked in the same area but this was debunked.
Alfredo Olivas' father was attacked
It was later revealed that it was Alfredo Olivas' father who was attacked.
On the tenth day of El Chapo Alfredo's hospital stay, a shootout was reported outside the facility. Two people were killed.
Apparently they were there to kill him.
On December 31, 2019, a narcomanta appeared accusing Alfredo Olivas' father of having links to organized crime.
More details about Alfredo Olivas' father
According to reports from Semanario Zeta Tijuana, which were picked up by La Silla Rota, Alfredo Olivas' father may have more secrets.
El Chapo Alfredo, who was said to have an operation based in Yaqui Valley, Sonora, is linked to two powerful drug lords.
They are Rafael Caro Quintero and his nephew Juan Pablo Quintero Martínez, better known as 'Pablito.'
His nickname came to light with the murder of 'El Miko,' a presumed operator of Caro Quintero.
Alfredo helps disaster victims
But not all news surrounding singer Alfredo Olivas is negative. It's essential to highlight all he does to help people.
Recently, it was revealed that the singer sent aid to victims of Hurricane Otis in Guerrero.
He sent supplies such as canned food, water and medication, which will be a great support during these challenging times.
People who learned about the young singer's help did not hesitate to thank him for his noble gesture.
What's next for Alfredo Olivas?
Finally, we look at Alfredo Olivera's upcoming plans.
On Thursday, November 16, he will perform at the Culiacán 2023 Livestock Fair, according to Luz Noticias.
The performance by the 'El Vals del Olvido' and 'En Definitiva' singer is undoubtedly one of the most anticipated.
As mentioned earlier, this young artist is more than the rumors swirling about his father.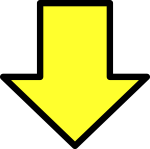 Related post