Walmart recalls a frozen snack from stores.
Clio Strawberry Granola & Greek Yogurt Parfait Bars could be tainted.
The bars may be contaminated with Listeria.
Walmart has been making the news for a variety of reasons lately. One is that they have decided to lower their prices to combat inflation in the United States which has made customers happy.
Now customers of the superstore were surprised to learn that Walmart is recalling frozen snacks from more than 20 stores. The treats may be tainted with Listeria.
Goodbye frozen treats
A hugely popular frozen treat, which is sold at Walmart locations across the country, has been recalled from all stores over fears of Listeria contamination. New Jersey-based company Clio Snacks is recalling 581 boxes of its Strawberry Granola & Greek Yogurt Parfait Bars.
The snack bars are sold at Walmart locations in 28 states. «This possible limited exposure was found at a third-party manufacturer's facility where parfait bars are produced,» the Food and Drug Administration said.
What is Listeria?
According to Medline Plus, Listeriosis is a food borne illness caused by Listeria monocytogenes, a bacterium found in soil and water. This is why they withdrew the frozen treats from stores.
Listeria can be found in a variety of raw foods, as well as processed foods and foods made with unpasteurized milk. Listeria is different from many other bacteria because it can grow even in the cold temperatures of a refrigerator.
Where were the products sold?
The granola yogurt confections were sold at Walmart locations in California, Florida, North Carolina, South Carolina, Alaska, Connecticut, Georgia, Idaho, Illinois, Iowa, Kansas, Maine, Massachusetts, Minnesota, Missouri.
Also in of Montana, North Dakota, Nebraska, Nevada, New Hampshire, Oregon, Rhode Island, South Dakota, Vermont, Virginia, Washington, West Virginia and Wisconsin.
Symptoms of listeriosis
The Sun US reported that some of the symptoms of listeriosis include: nausea, diarrhea, high fever, severe headaches, stomach aches, stiffness, confusion and lack of balance. If you think you may be infected, you should visit the doctor.
Anyone can get the disease. But it is more likely to affect pregnant women, fetuses, the elderly and people with weakened immune systems.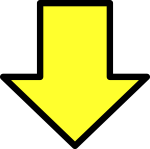 Related post