Change in asylum interviews
Mandatory interpreter for non-English speakers
Consequences for failure to comply with the requirement
The United States Citizenship and Immigration Services (USCIS) has issued an important reminder to affirmative asylum seekers in the country.
Starting this Wednesday, September 13, 2023, a change will be introduced during the interviews for those who do not speak English or prefer to conduct their interviews in another language.
Through the USCIS portal it was noted that these people must have an interpreter during this process.
This measure seeks to ensure that communication is effective and fair in this crucial step towards obtaining asylum in the United States.
Asylum and USCIS Interviews
USCIS has emphasized the importance of this new rule, warning what would happen if the requirement for an interpreter is not met.
And unless a justified reason is presented, it could be considered a failure to appear at the asylum interview.
This could have serious consequences, including dismissal of the asylum application or referral to an immigration judge, depending on the specific case.
They have also indicated the requirements that the interpreter who will be present during the interview must meet.
Interpreter requirements
The USCIS portal has indicated in a list the requirements that must be taken into account when choosing the interpreter.
It is essential to note that, under this new policy, the interpreter must be proficient in English and the language of the applicant.
Additionally, the interpreter must be over 18 years of age and cannot be the applicant's attorney or legal representative, a witness testifying on his or her behalf.
They also cannot be a representative or employee of the government of their country of origin, or a person who has a pending asylum application without yet being interviewed.
Temporary rules
This update to the requirements for affirmative asylum seekers comes after a series of temporary rules in response to the COVID-19 pandemic.
On September 23, 2020, USCIS published a temporary final rule (TFR) requiring the use of contracted telephone interpreters for interviews.
The intent was to reduce the spread of the virus during asylum interviews with USCIS officers while the COVID-19. emergency was in effect.
Over time, four successive extensions of this TFR were issued, maintaining the requirement to use telephone interpreters until September 12, 2023.
New policy
These extensions allowed USCIS to prepare to return to the previous regulatory requirement, which now takes effect with the expiration of the TFR.
The new policy is primarily intended to ensure that communication between asylum seekers and USCIS asylum officers is effective.
By requiring interpreters to be present and competent in the applicant's language, language barriers are sought to be eliminated.
As these can hinder mutual understanding and removing them will ensure that asylum applications are properly assessed.
They will evaluate if they do not meet the requirement
Notably USCIS will evaluate on a case-by-case basis whether the reasons presented by applicants for not complying with this requirement are justified.
Therefore, it is crucial that those who need an interpreter for their interview prepare in advance.
And with this, make sure you comply with these new regulations to avoid delays or problems in your asylum applications in USA.
It is also important that applicants keep in mind the new regulation that requires the presence of the interpreter.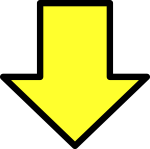 Related post