The US government resumes deportation flights to Cuba after a 2 year pause.
They are trying to curb illegal immigration from the country.
Deportations to Cuba were paused in 2020.
DEPORTATION FLIGHTS TO CUBA RESUME. The United States Department of Homeland Security reported the return of deportation flights to Cuba. They are trying to curb illegal immigration from the country.
Since 2020, the US government has not returned undocumented Cuban migrants to their home country, so the resumption of deportations comes as a surprise. So far a group of 123 migrants are already on their way to Havana.
US RESUMES DEPORTATIONS TO CUBA
The United States government resumed deporting migrants to Cuba on Monday, a spokesman for the Department of Homeland Security (DHS) informed EFE. The details were announced in a press release.
The US authorities «resumed the normal deportation procedures for Cuban citizens who have received final orders» of expulsion from the country, the official said in an email.
What does this mean?
The deportations, he explained, include «rigorous safeguards» to prevent people who «may face persecution» on the island from being deported to Cuba. The US embassy in Havana will be responsible for monitoring that the Cuban government does not retaliate against the deportees, the official stressed.
«The United States continues to encourage Cubans» who wish to enter the country to use «legal processes, including humanitarian permission,» President Biden announced in January.
Has the first flight already taken off?
A group of 123 Cuban migrants deported from the United States arrived in Havana on Monday, the island's Ministry of the Interior reported. Some of these migrants arrived in the US through the land border with Mexico after leaving legally by plane, according to EFE.
Others arrived by sea and were detained upon reaching the coast in operations carried out between 2019 and 2022. The US has been regularly returning Cuban rafters to Havana in recent weeks, EFE reported.
When were the deportation flights suspended?
Deportation flights from the United States to Cuba were suspended in December 2020, shortly before Biden took office. A record number of Cubans have arrived in the US in recent months, both at the border with Mexico and on the coasts of Florida, where migrants travel by raft from the island, explained EFE.
Last March, more than 4,000 Cubans were detained by US immigration authorities off the coast of Florida, according to DHS data. The new measure comes a few weeks after the lifting of Title 42, a health restriction that allows immediate deportation of migrants of certain nationalities, including Cubans, EFE indicated.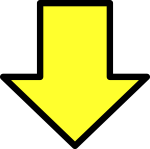 Related post