Judge orders arrest of former Peruvian president.
Alejandro Toledo will be held in a San Mateo County jail.
"He's an elderly person and has health problems."
US Judge orders the arrest of Alejandro Toledo. On Wednesday, April 19, a United States judge ordered the arrest of a former Peruvian president and asked him to surrender to the authorities for various alleged crimes. According to reports, the politician will be extradited to Peru.
Former President Alejandro Toledo Manrique is currently facing corruption charges as he is accused of accepting millions of dollars in bribes. A US judge has ordered him to turn himself in to federal agents after an appeals court denied his latest motion to stop his extradition to Peru.
Arrest of former president Alejandro Toledo ordered
Judge Thomas S. Hixson of San Francisco issued the order and stated that Toledo has been under house arrest. He ordered the former president to turn himself in this Friday to the Federal Marshals in San José, according to The Associated Press.
Toledo will be held in a San Mateo County jail awaiting extradition to his home country, where authorities say he took bribes in a massive corruption scandal involving four former Peruvian presidents. Toledo refutes the accusations.
What crimes is Alejandro Toldeo accused of ?
Federal prosecutors have said that Peruvian officials will travel to California to pick up Toledo and bring him back to Peru. It is unknown when this will occur. Hixson's order comes after the 9th Circuit Court of Appeals on Tuesday denied Toledo's latest attempt to stay his extradition.
Former Peruvian president Alejandro Toledo, 77, is accused of receiving $20 million in bribes from Odebrecht, a Brazilian construction company that has admitted to US authorities that it bribed officials to obtain contracts throughout Latin America for decades.
"He has health problems"
After being taken into custody, Tamara Crepet, one of Toledo's defense attorneys, asked Hixson to delay the former president's extradition until Tuesday so he could see his psychiatrist one last time. She says he has health problems.
However, the judge ruled in favor of Assistant District Attorney Kyle Waldinger, who asked that he be taken into custody as soon as possible. "He is an elderly person and has health problems… and he is always going to have medical appointments, no matter when the extradition is," said attorney Waldinger.
WILL TOLEDO GO TO JAIL?
Toledo, a San Francisco resident, should have been arrested for his extradition on April 7 but has been delaying the process through various legal resources. «This court orders that Toledo be confined in a jail, where he will remain until his delivery to the Peruvian authorities is completed,» reflects the judge's ruling, according to EFE.
Last September, the US Justice system approved his extradition to Peru, having found sufficient evidence to justify this measure, which was endorsed last February by the State Department. The former president was investigated for the alleged crimes of money laundering, collusion and influence peddling, in relation to contracts awarded to Odebrecht for the construction of the Interoceanic Route between Brazil and Peru.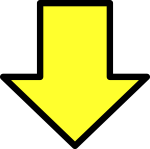 Related post