The US and Colombia announce a pilot program to help legal immigration.
Asylum seekers will be able to make appointments in Colombia.
Safe Mobility Offices will open to help migrants.
The United States and Colombia have agreed to launch a six-month pilot program with the aim of facilitating regular migration to the US and other countries such as Spain and Canada, the White House reported on Sunday.
According to a White House statement, migrants will be able to make appointments starting on June 19 so that their cases can be evaluated to see if they are eligible for family reunification programs or to obtain temporary work permits.
The US and Colombia launch a six-month pilot program to facilitate legal migration
These appointments will take place in what the White House has called Safe Mobility Offices, which will be specialized centers located in Colombia, according to the EFE news agency.
As of now the number of appointments available and the location of these Safe Mobility Offices has not been made public. They will be jointly managed by the US and Colombia, according to BNN.
The announcement comes after a meeting held at the White House
The announcement comes after a meeting held yesterday Saturday at the White House between the Colombian Foreign Minister, Álvaro Leyva; the Colombian Ambassador to the US, Luis Gilberto Murillo; Jon Finer, number two on the US National Security Council and the secretary of the Department of Homeland Security, Alejandro Mayorkas.
Neither US nor Colombian officials had previously reported on this meeting, in which both parties decided to start the pilot program as of June 19.
These programs come after the suspension of Title 42
Meanwhile, earlier this month, the governments of the United States and Guatemala announced that appointments for their immigration program would be available starting on Monday, June 12. Which becomes good news for millions.
The start of these pilot programs comes after the suspension of Title 42 a month ago, which allowed the automatic deportation of migrants to Mexico without giving them the opportunity to request asylum due to the COVID-10 health emergency.
Spain and Canada have also announced immigration programs
In April, before the suspension of Title 42, the United States announced the opening of centers in Colombia and Guatemala in order to facilitate regular migration and stop the massive arrival of immigrants, many of them from Venezuela, Haiti or Central American countries.
Spain and Canada have also announced that they will welcome some asylum seekers. In fact, Spain already has circular migration agreements with several Latin American countries, such as the Dominican Republic, Ecuador, Colombia, Honduras and Guatemala, which allow between 2,000 and 3,000 nationals of those countries to work temporarily in Spain, especially in the agricultural sector.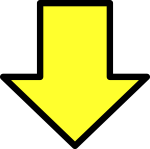 Related post